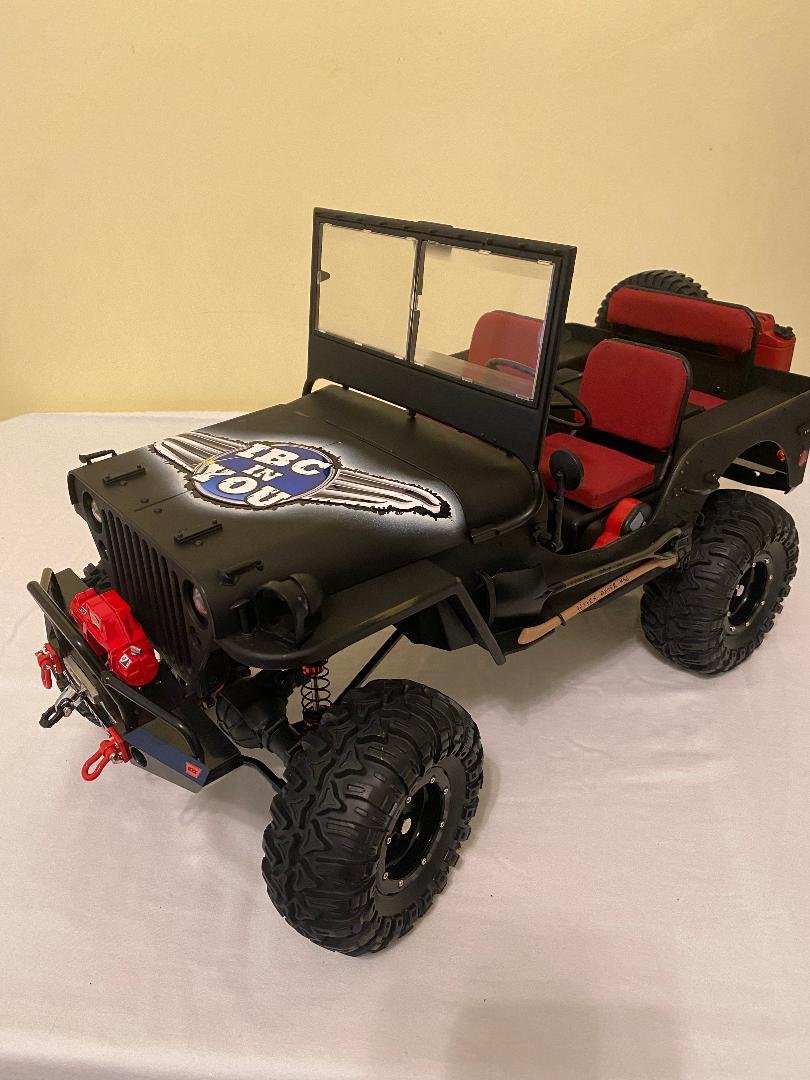 1941 1/6 scale Jeep willys custom built by my buddy Tony with Thunder Alley Motorsports RC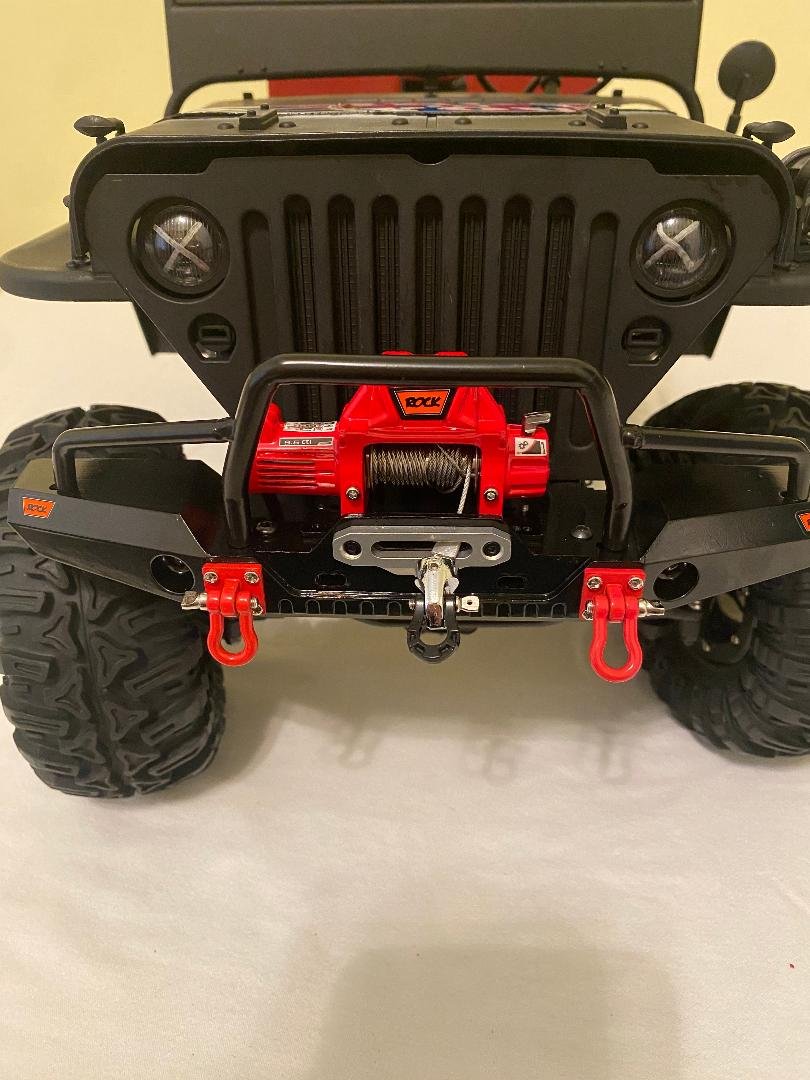 Fully functional winch, headlights and fog lights. Steering wheel turns when wheels are turned.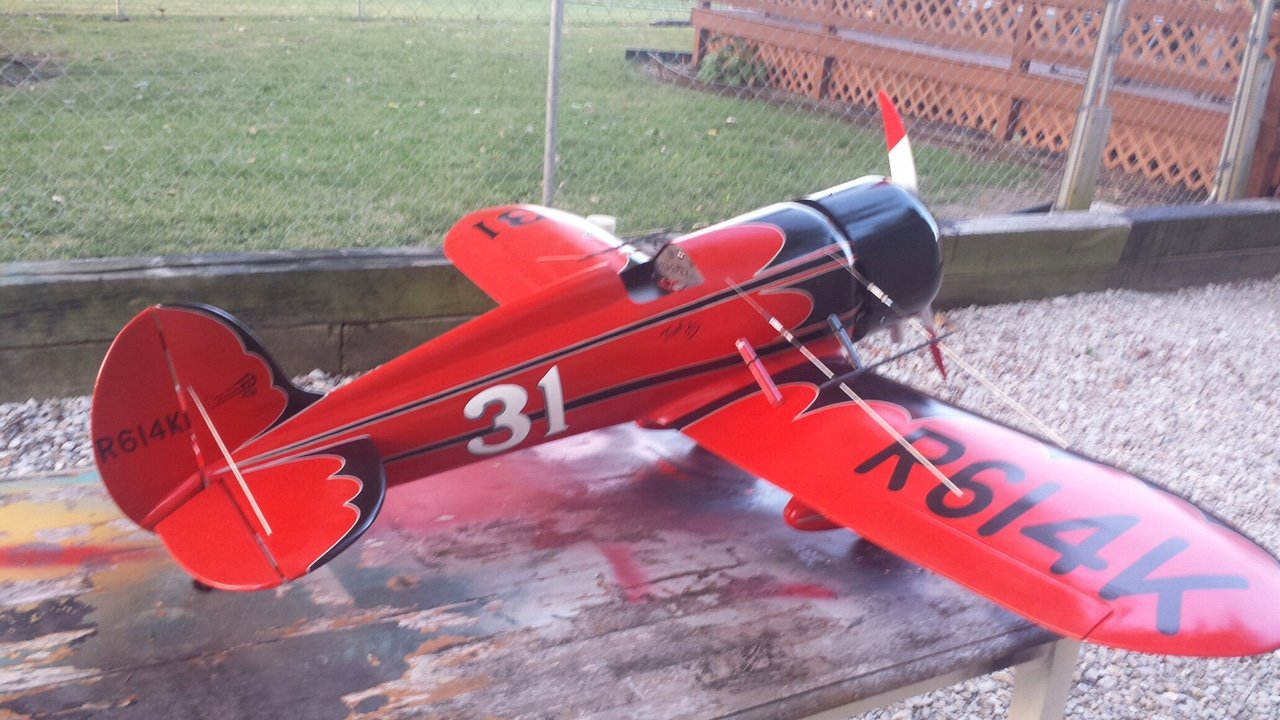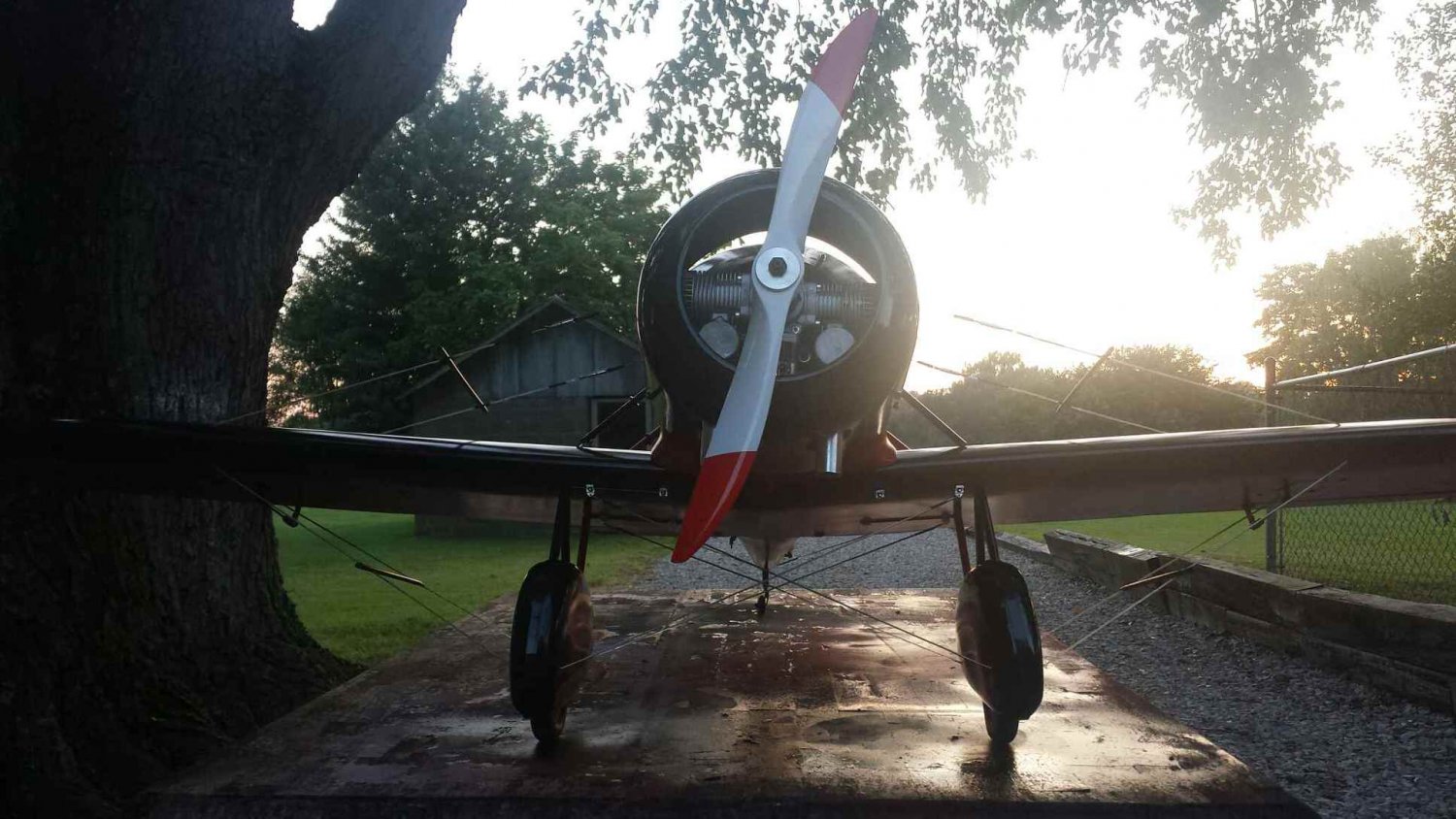 Alan Werchan with his 42% Extra 300 DLE 170 Brandon Courtney with his 40% 3dhs Xtra 300 DLE170

John Crisp with his 3/4 scale Fokker DR1 triplane, more pics and videos below.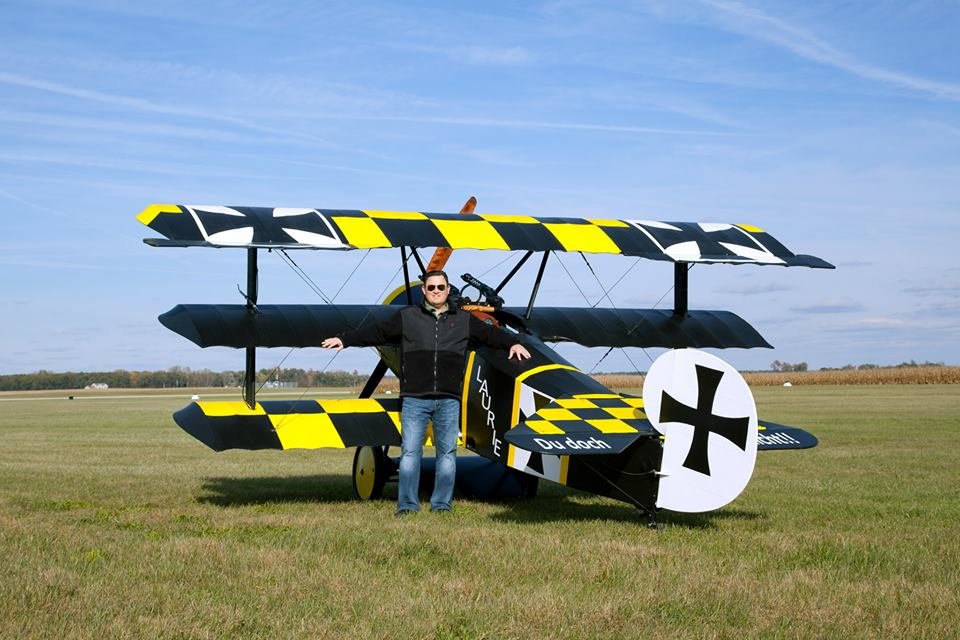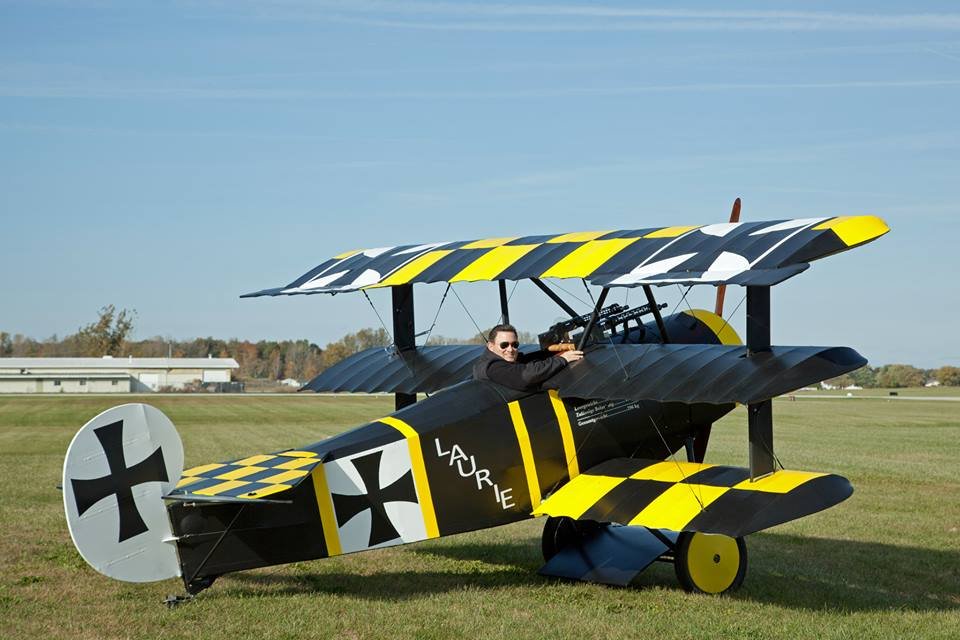 https://youtu.be/wDtxkjG7VJA https://youtu.be/m7A4o5DDvi8
Naz with his absolutely gorgeous 40% 330SC, MKS servos throughout, JR XG14 & x-bus! First flight went perfectly 6-17-16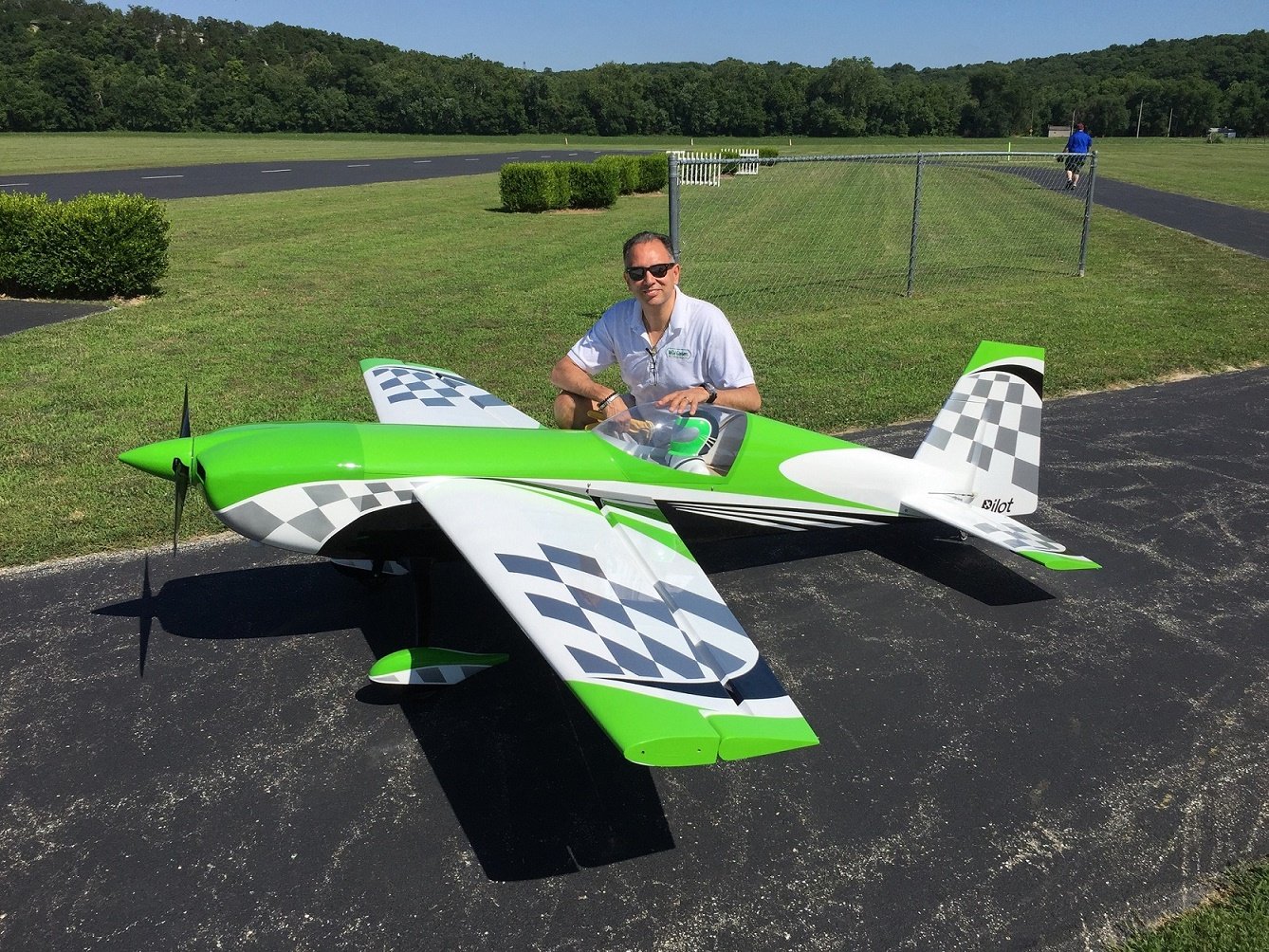 Savoring the moment with a nice cigar!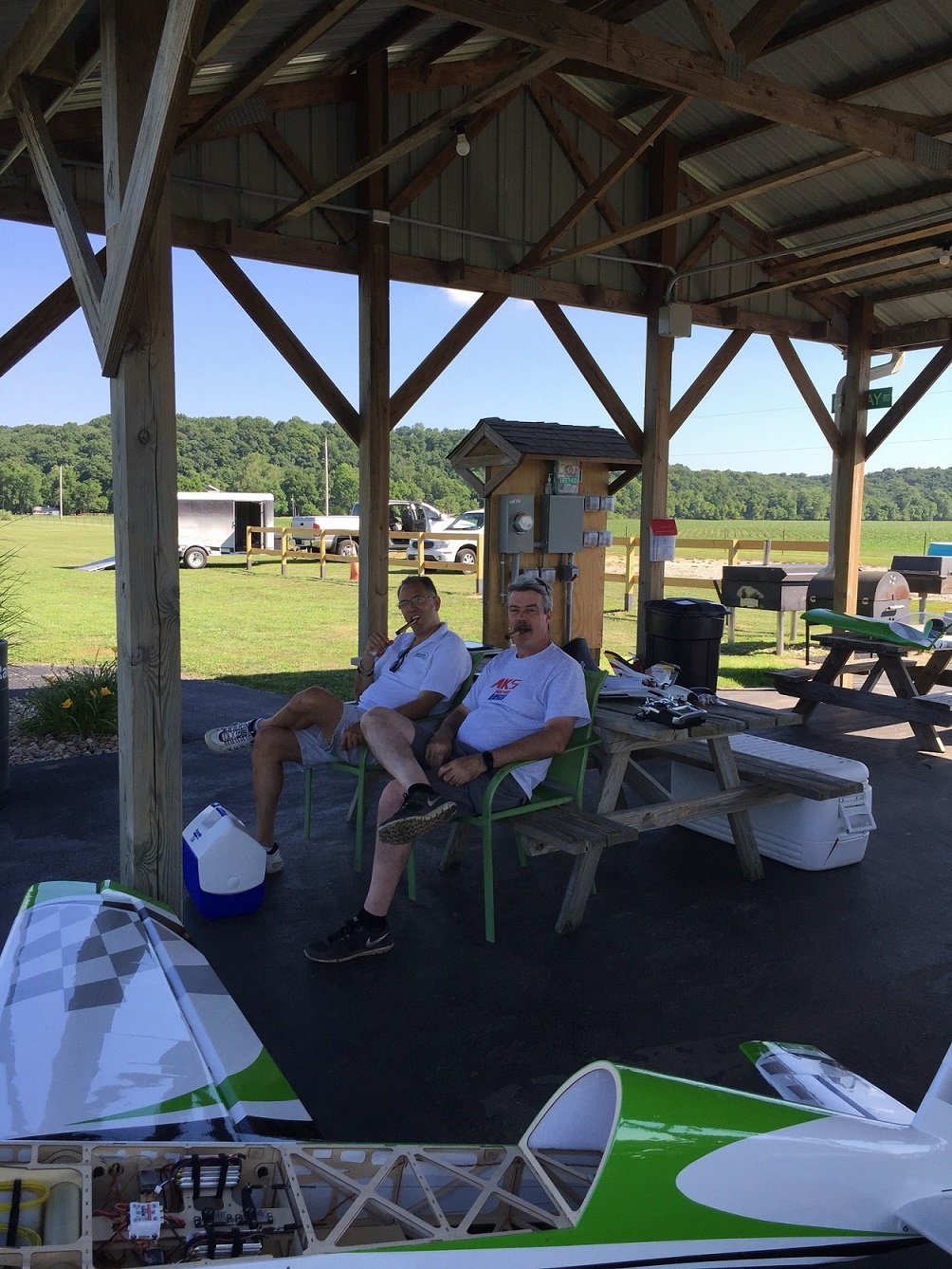 John Wagner with his 40% Edge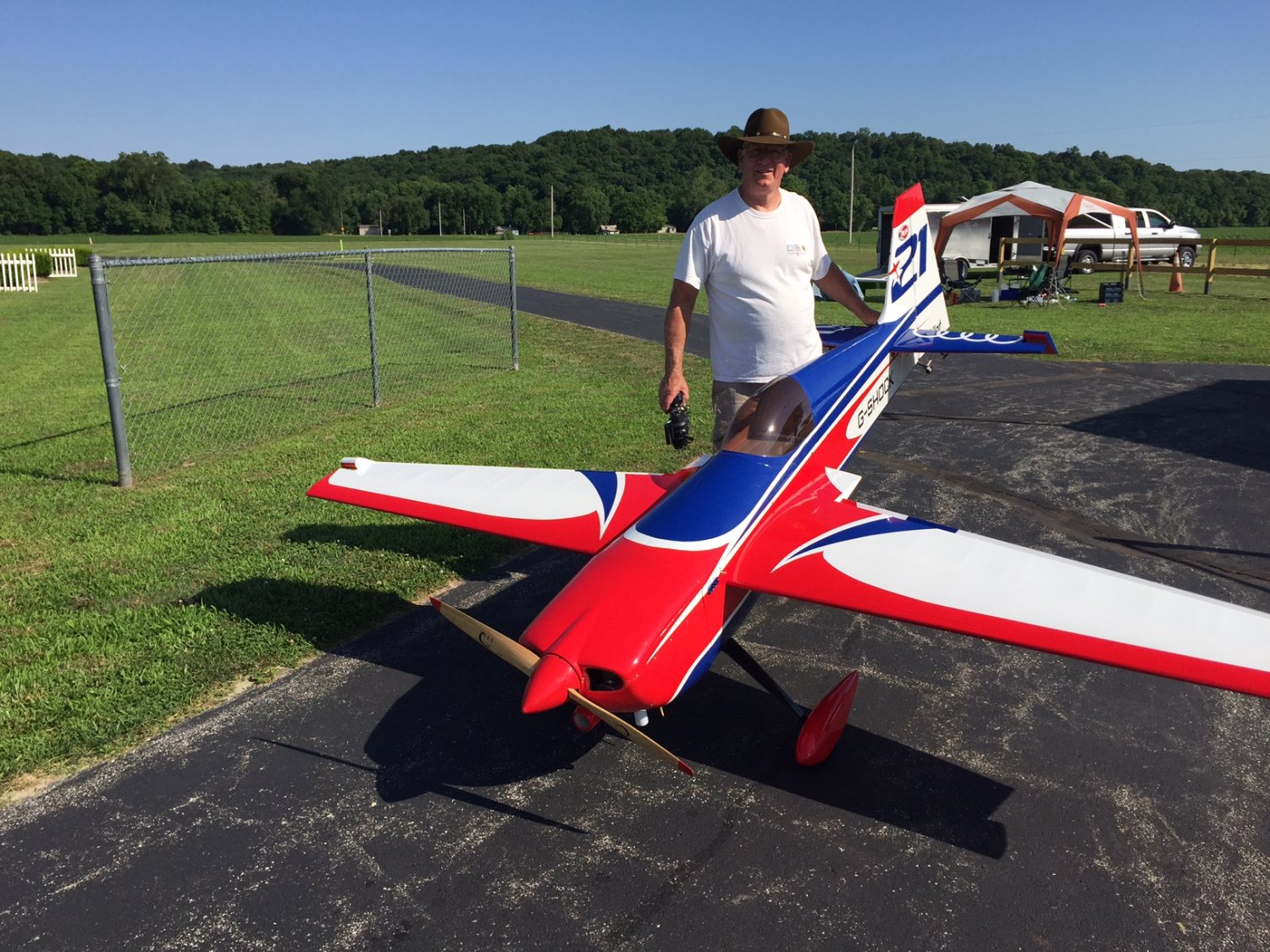 Ron Griswold with his Byron Corsair what a beauty! I'm talking about the plane Ron... lol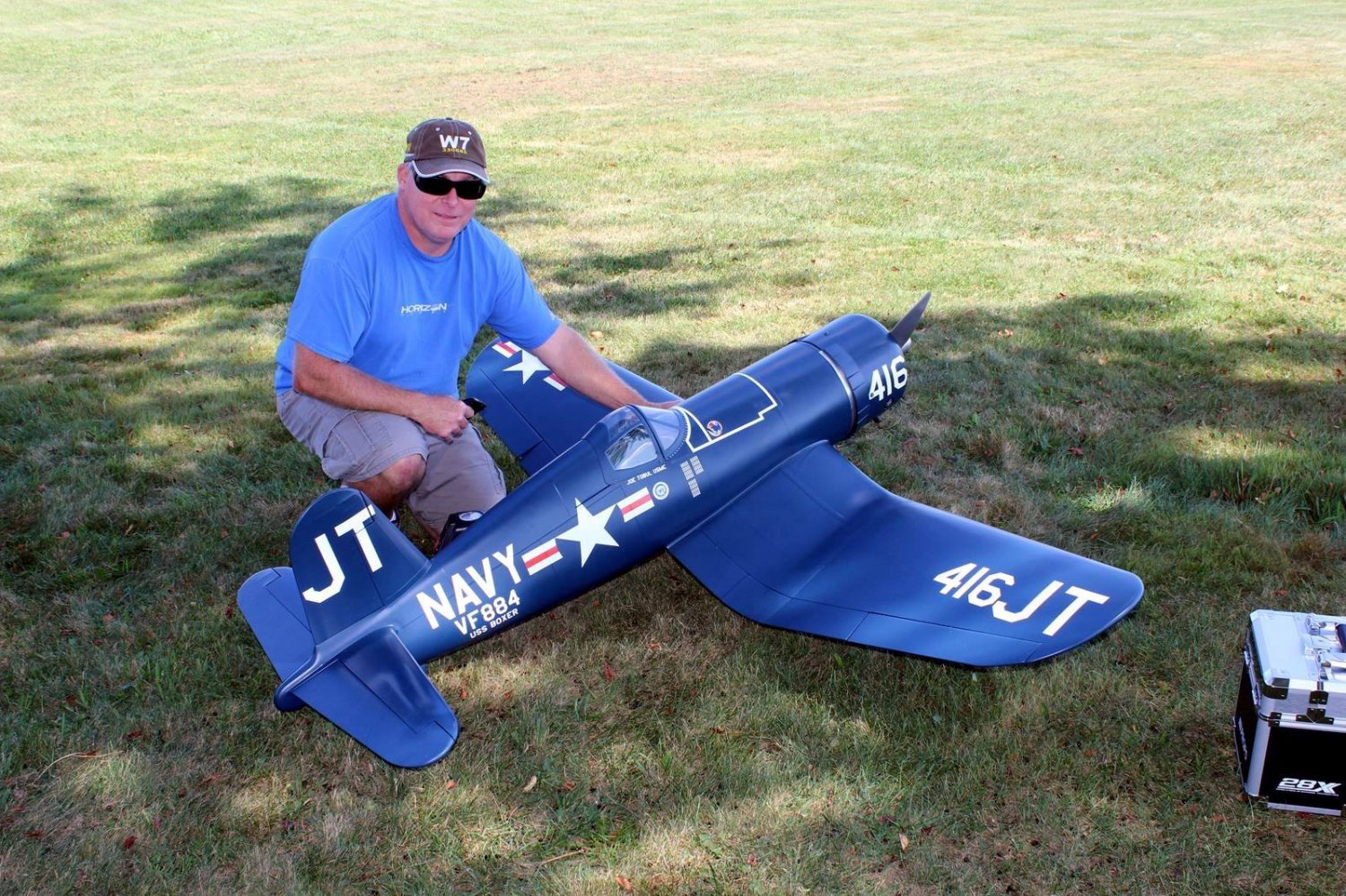 This is what happens when you use Falcon carbon fiber props.. not really but funny, chomped right through that sucker, props fine!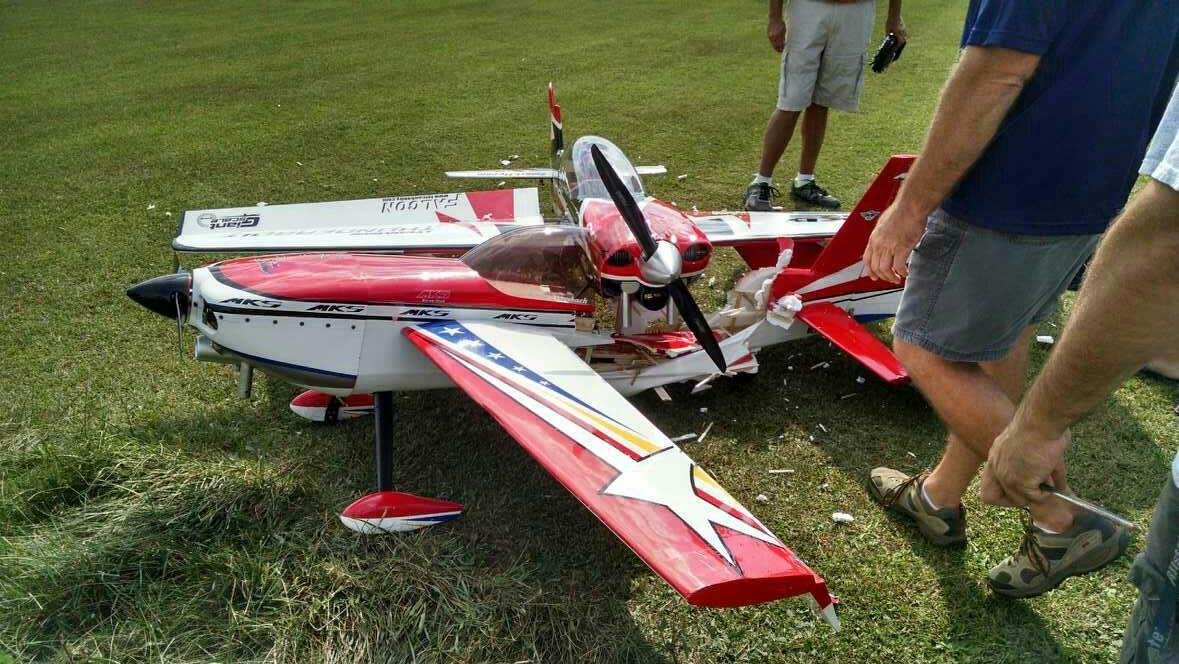 Kerry Eisenbach St. Louis Missouri with his 100cc Slick 540 outfitted all around with the MKS 777 H.V servos. His words AWESOME.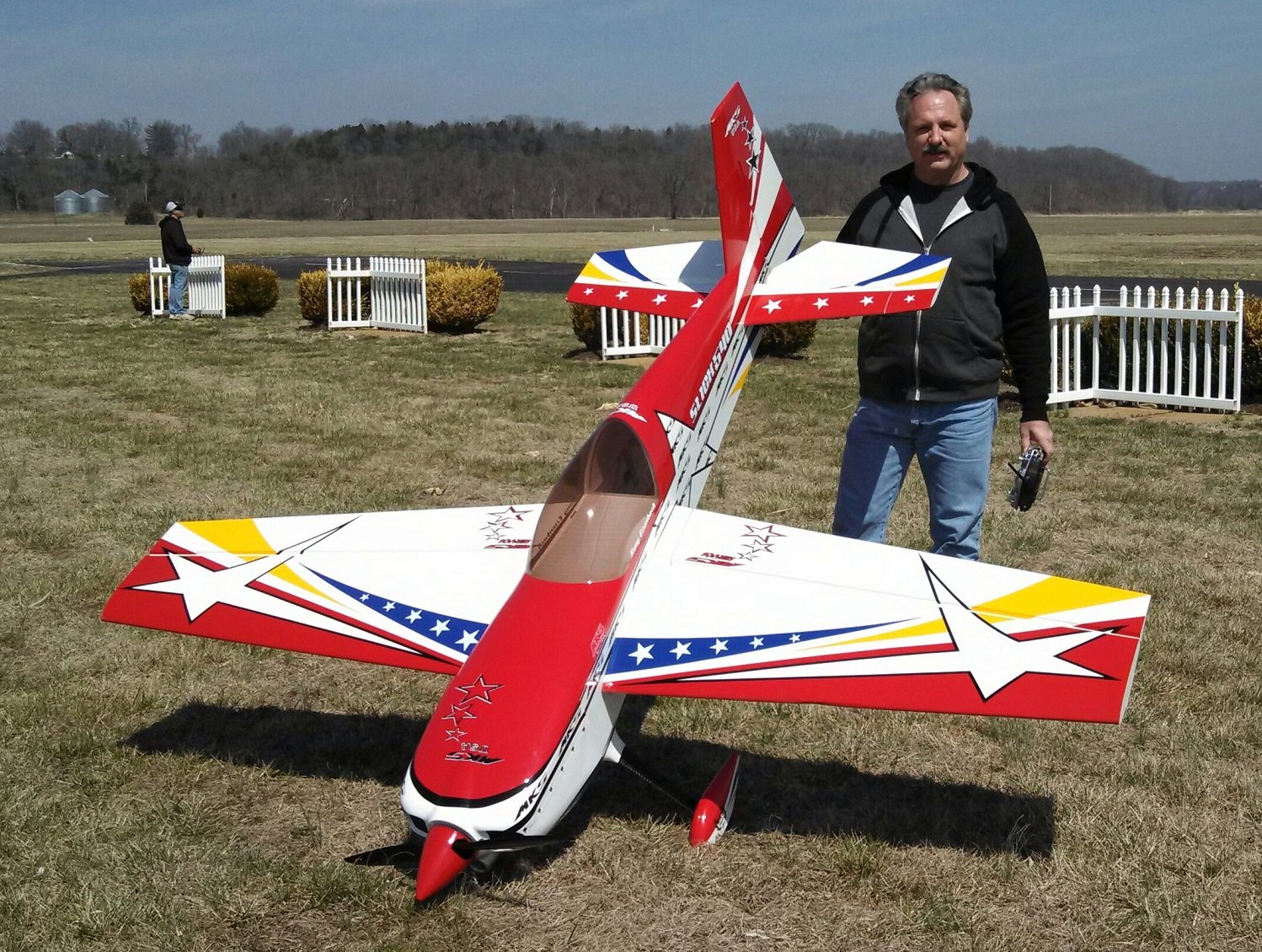 I would like to extend my appreciation and thankfulness to the 'B.A.M.S." Butler Aircraft Modelers Society located in Butler Pennsylvania for inviting me to come to their event June 29th & 30th. Proceeds benefit the wounded warrior project. Shoot them an email and let them know your appreciation www.thebams.net. Enjoy these photos and videos.
https://www.youtube.com/watch?v=W5xe25FBs6c&feature=player_detailpage#t=5s "Video of the 50% PITTS"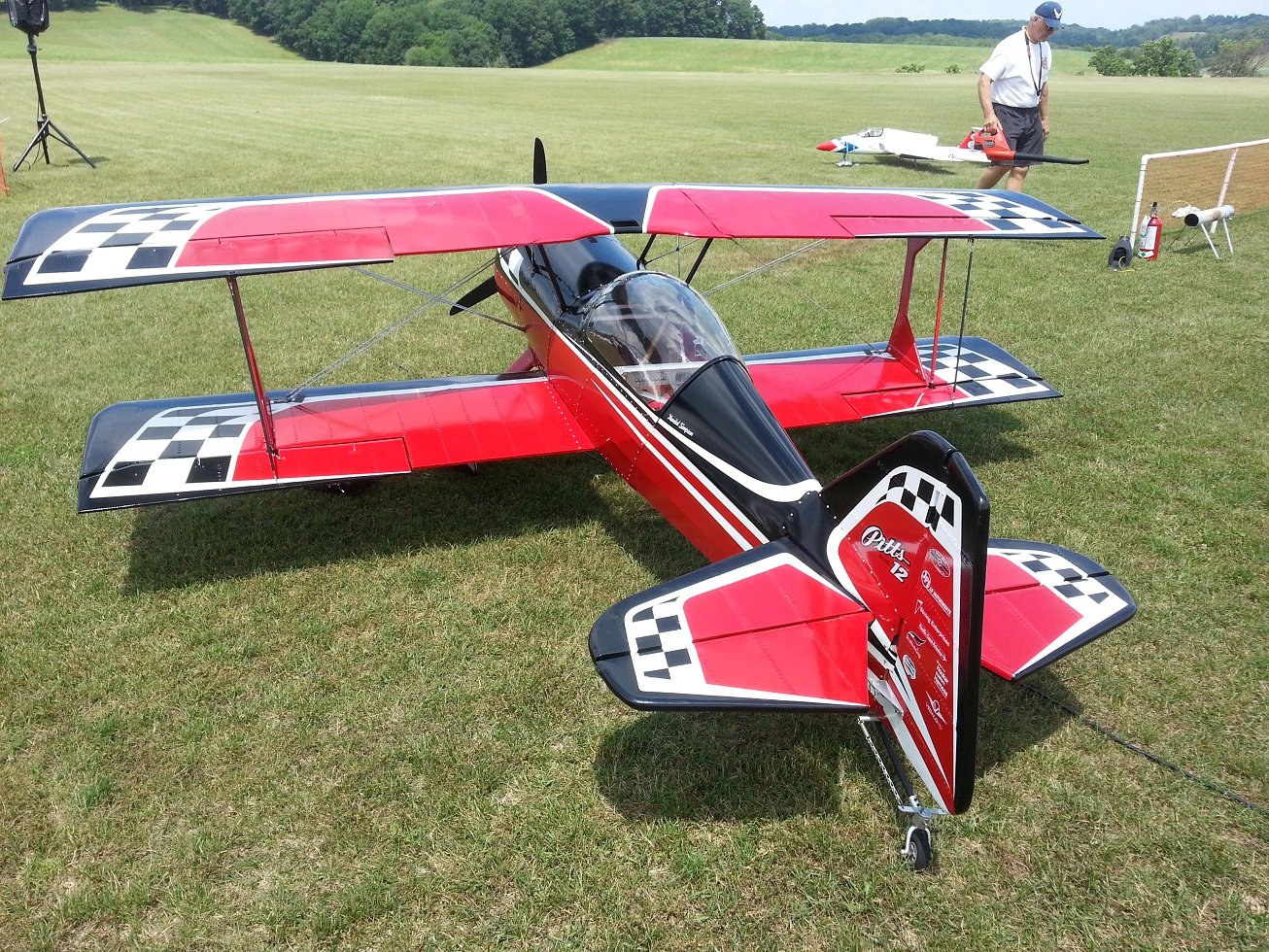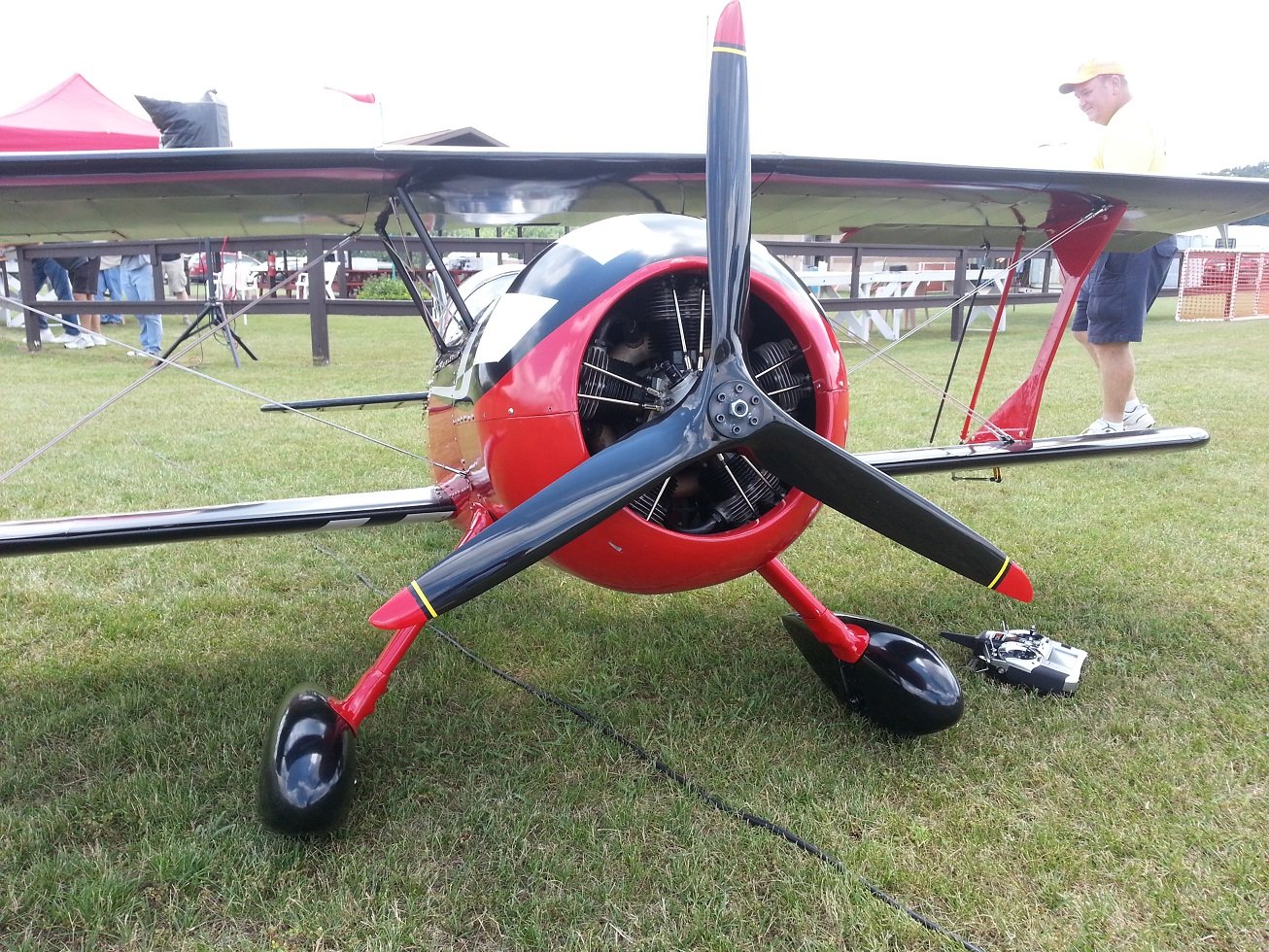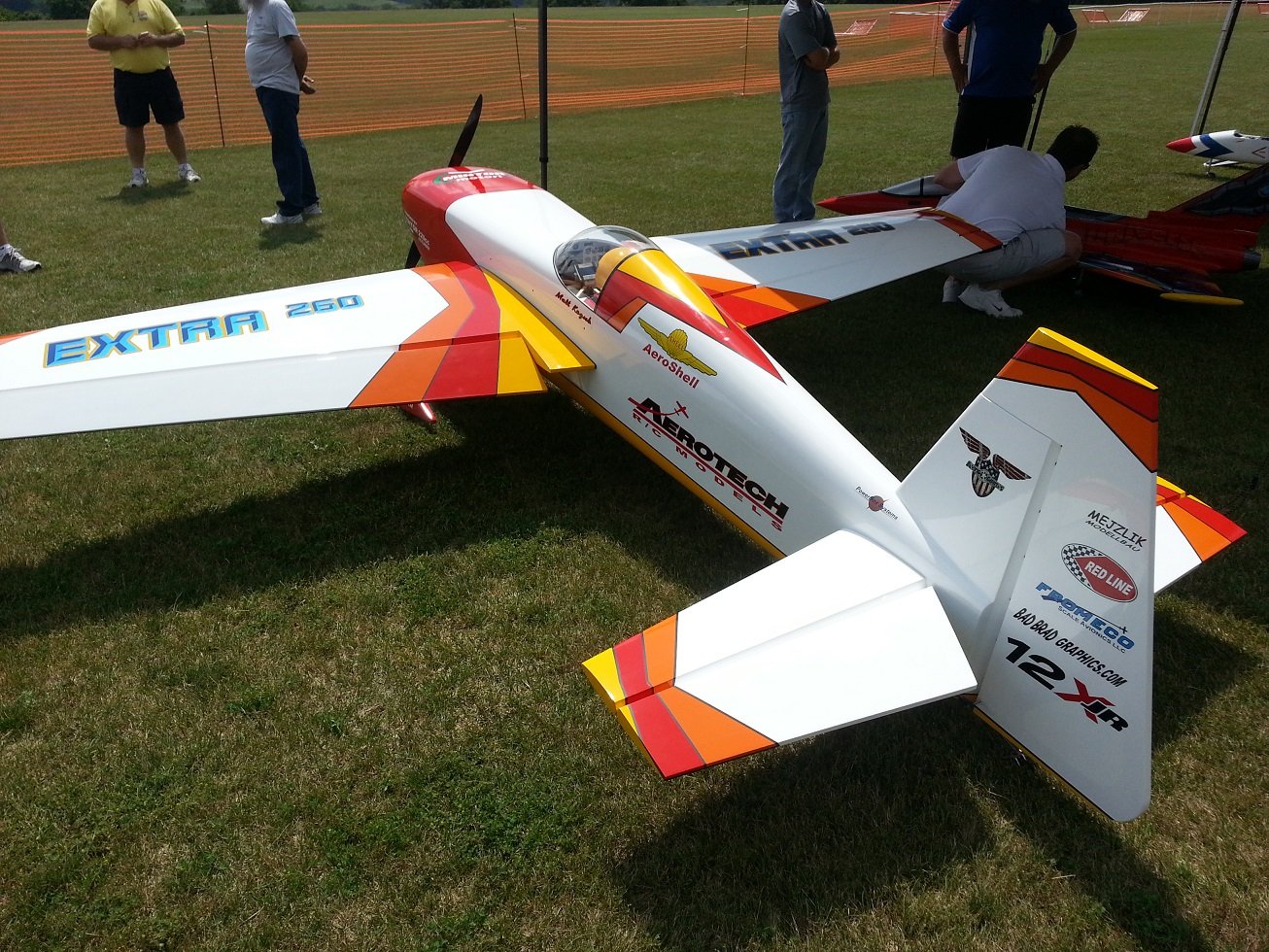 EXTRA 260 55% with Mentor 220 4 cylinder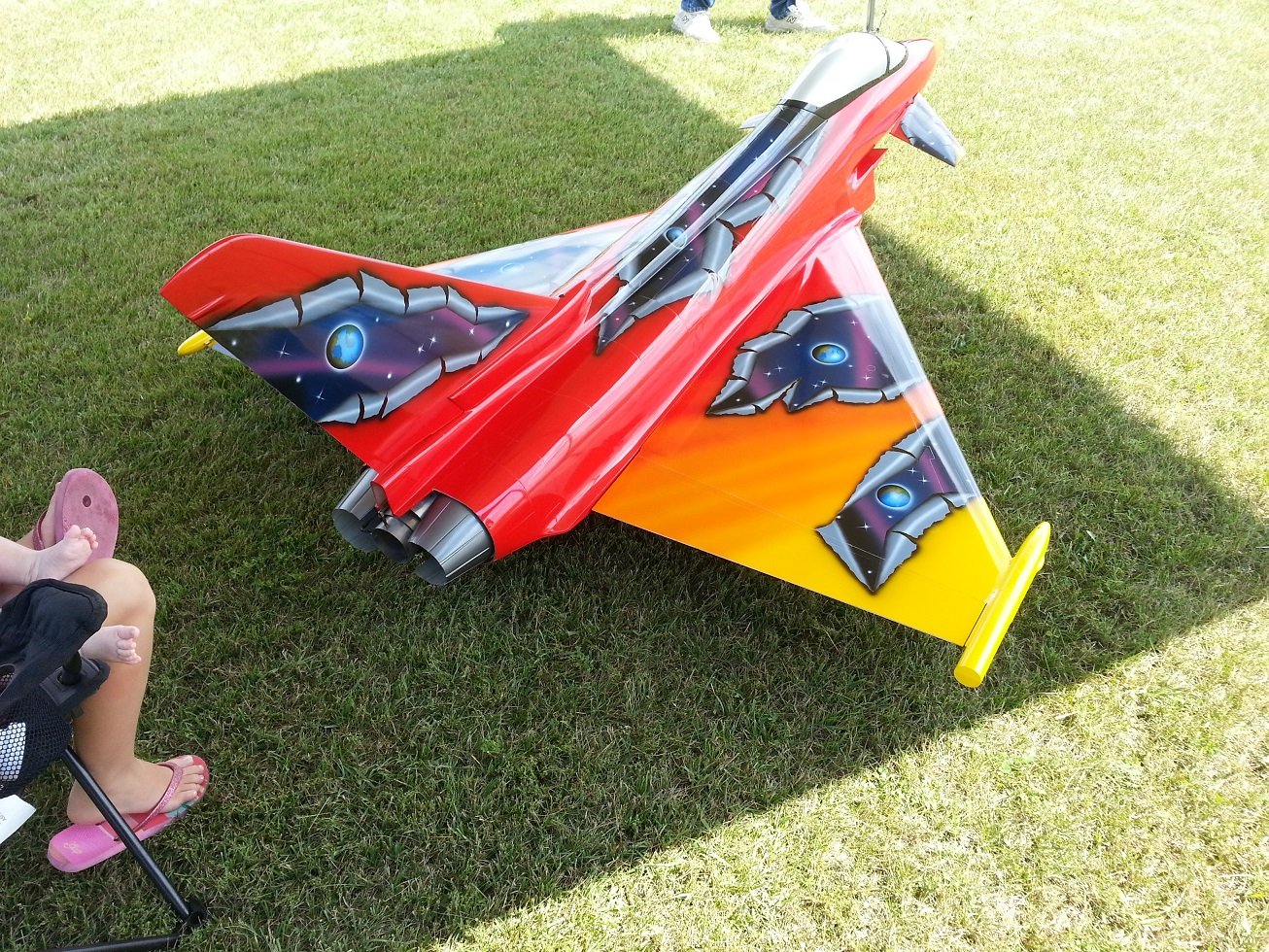 Tom Fischer with his 100cc Yak55M, JC120 Engine, Cans & headers, Savox servos, Very nice!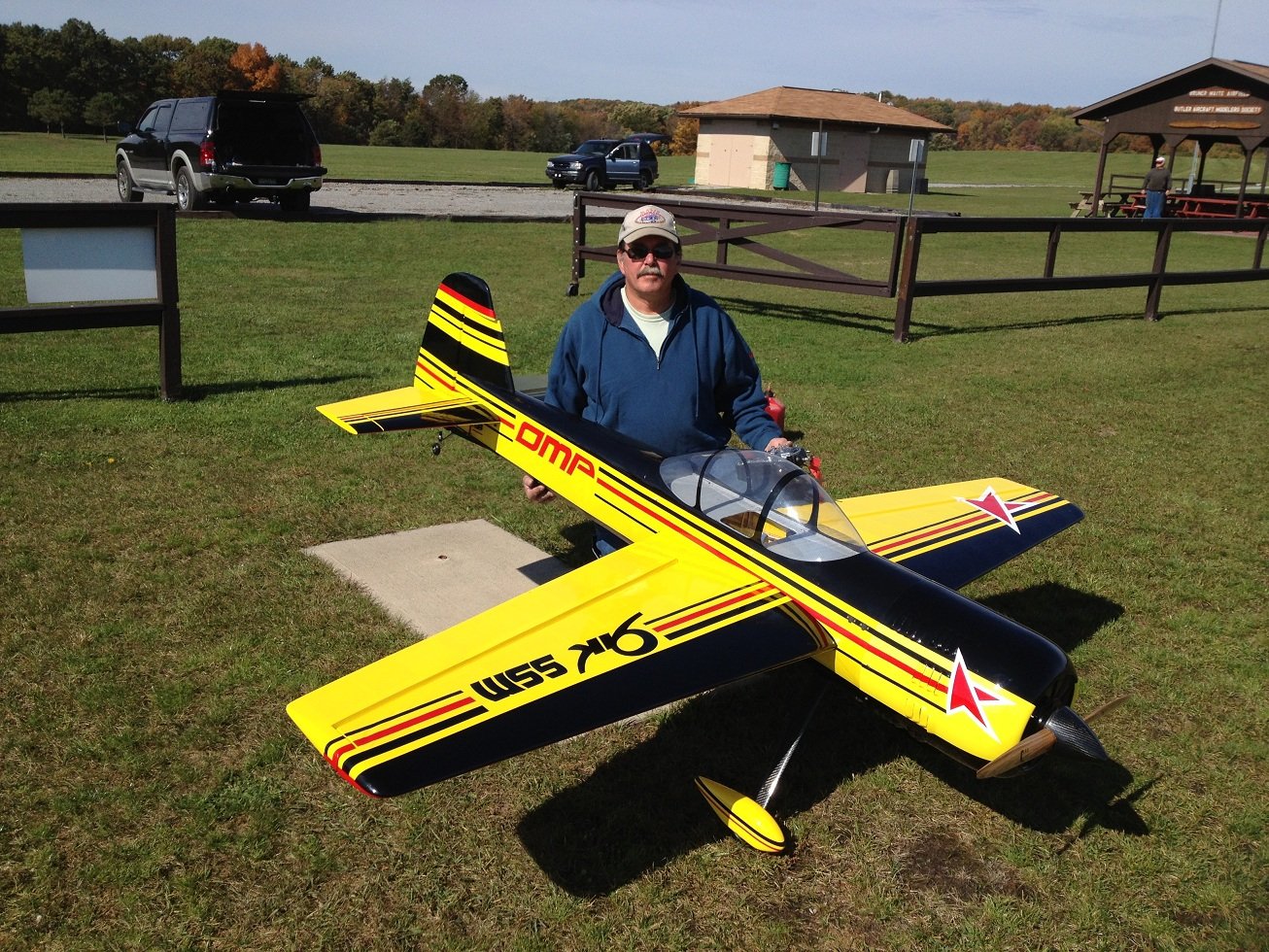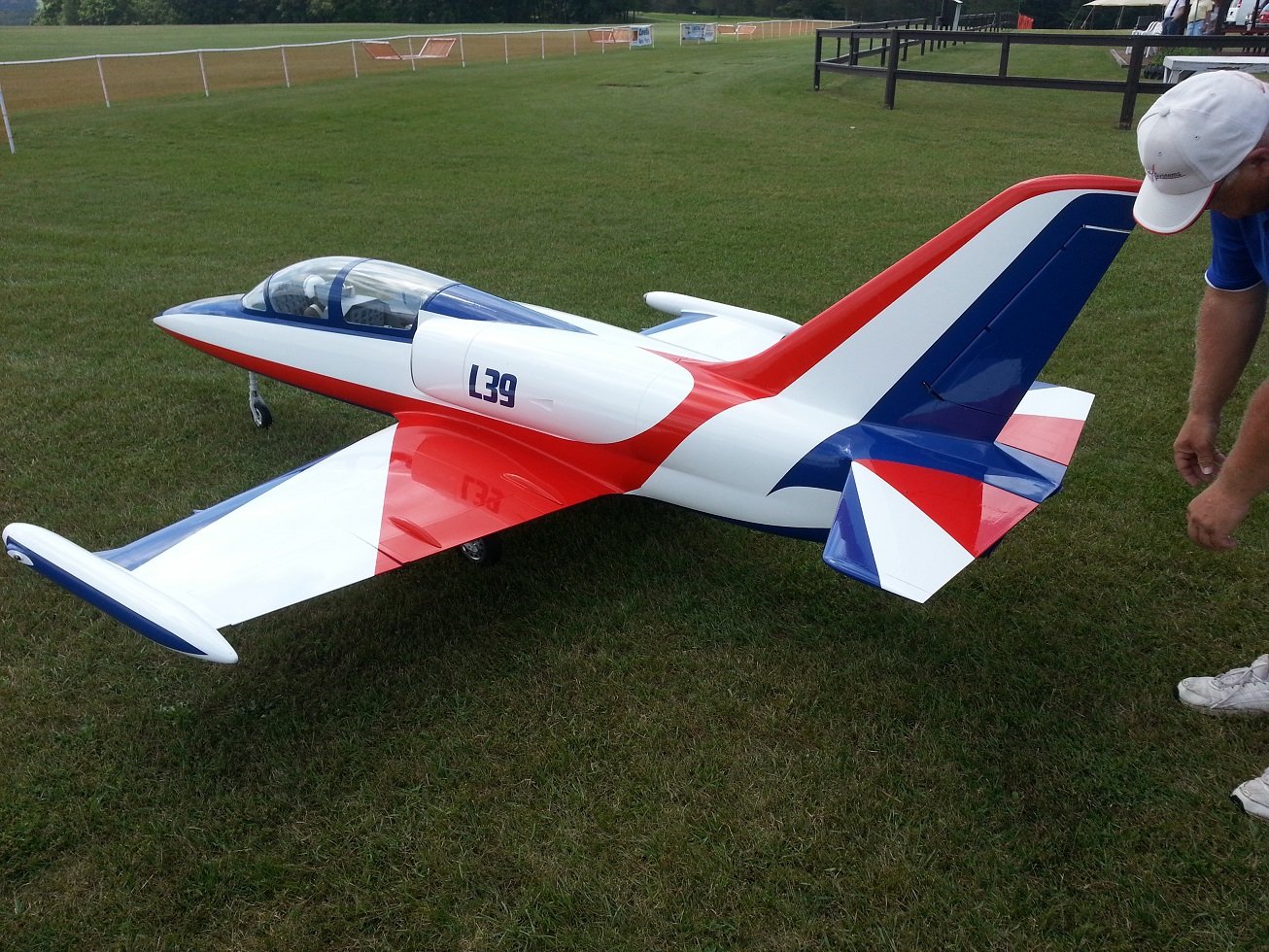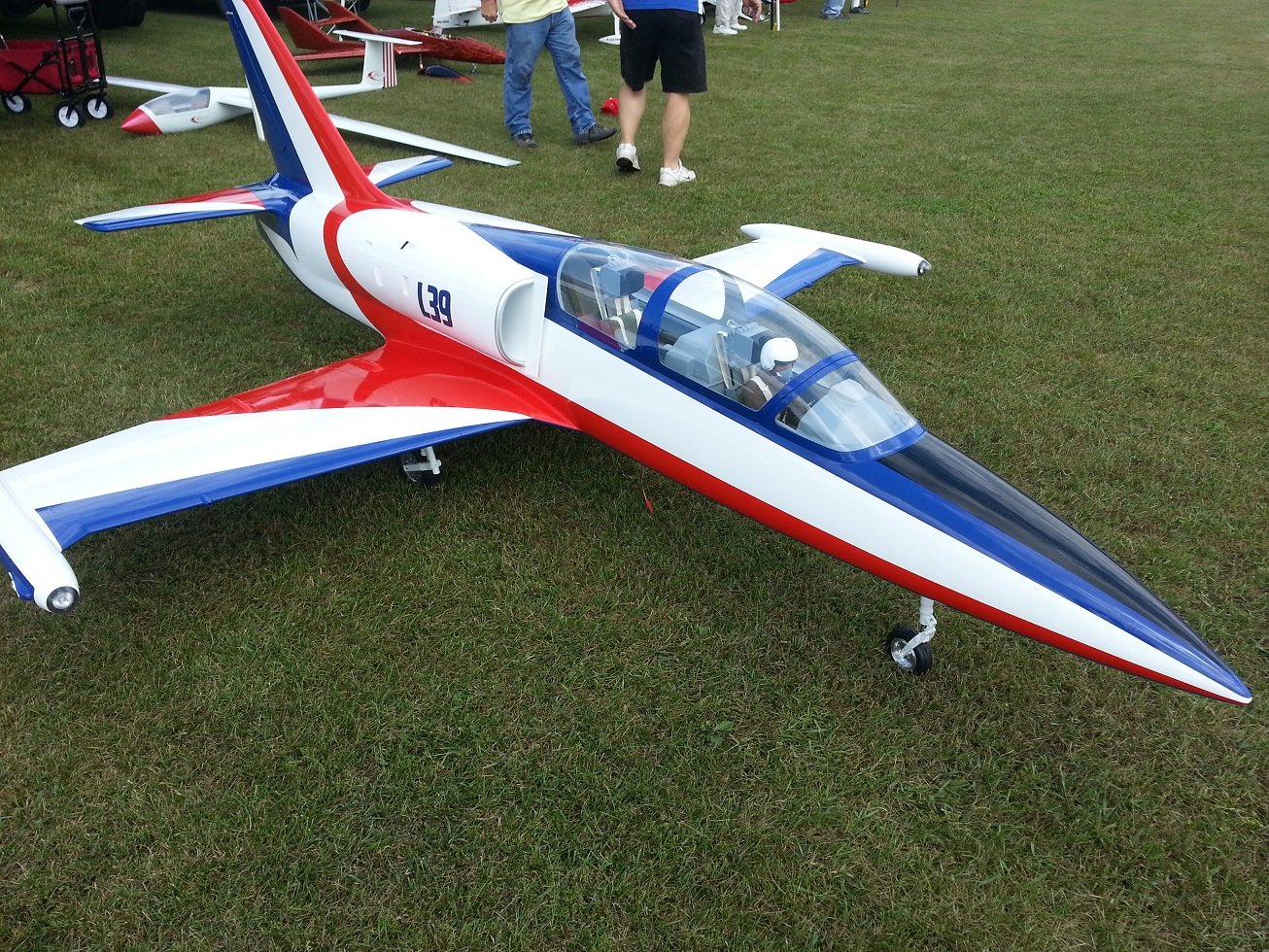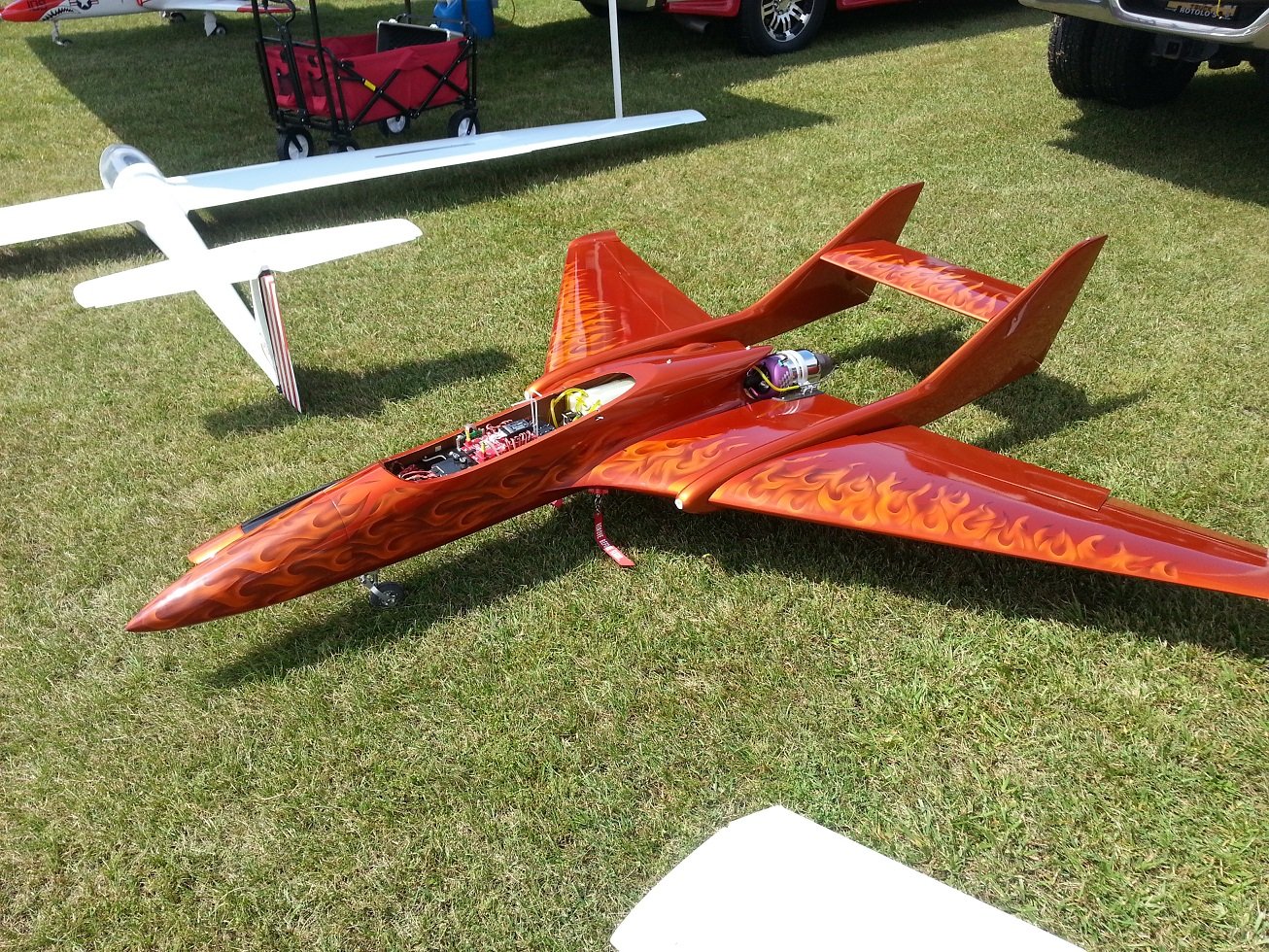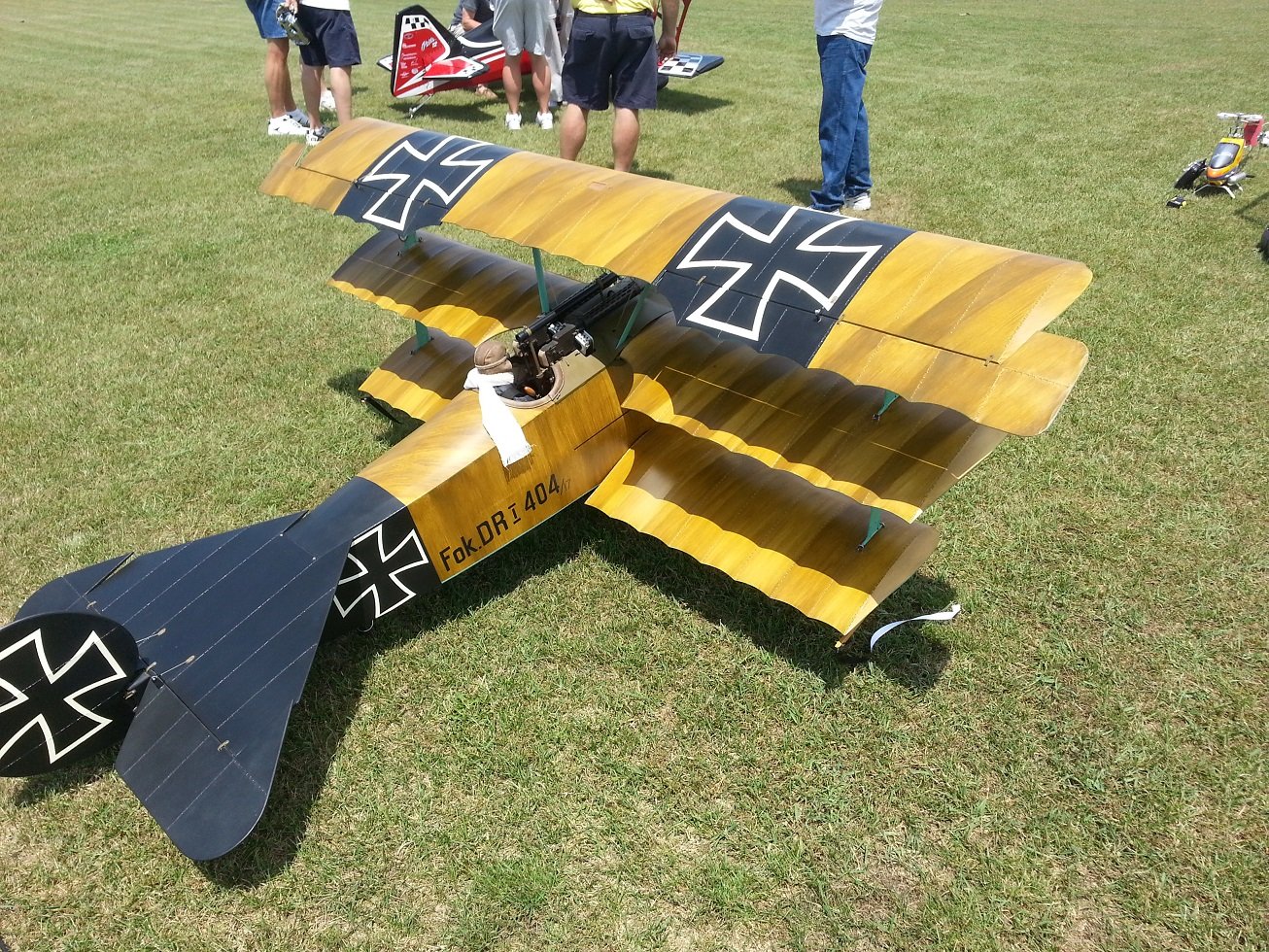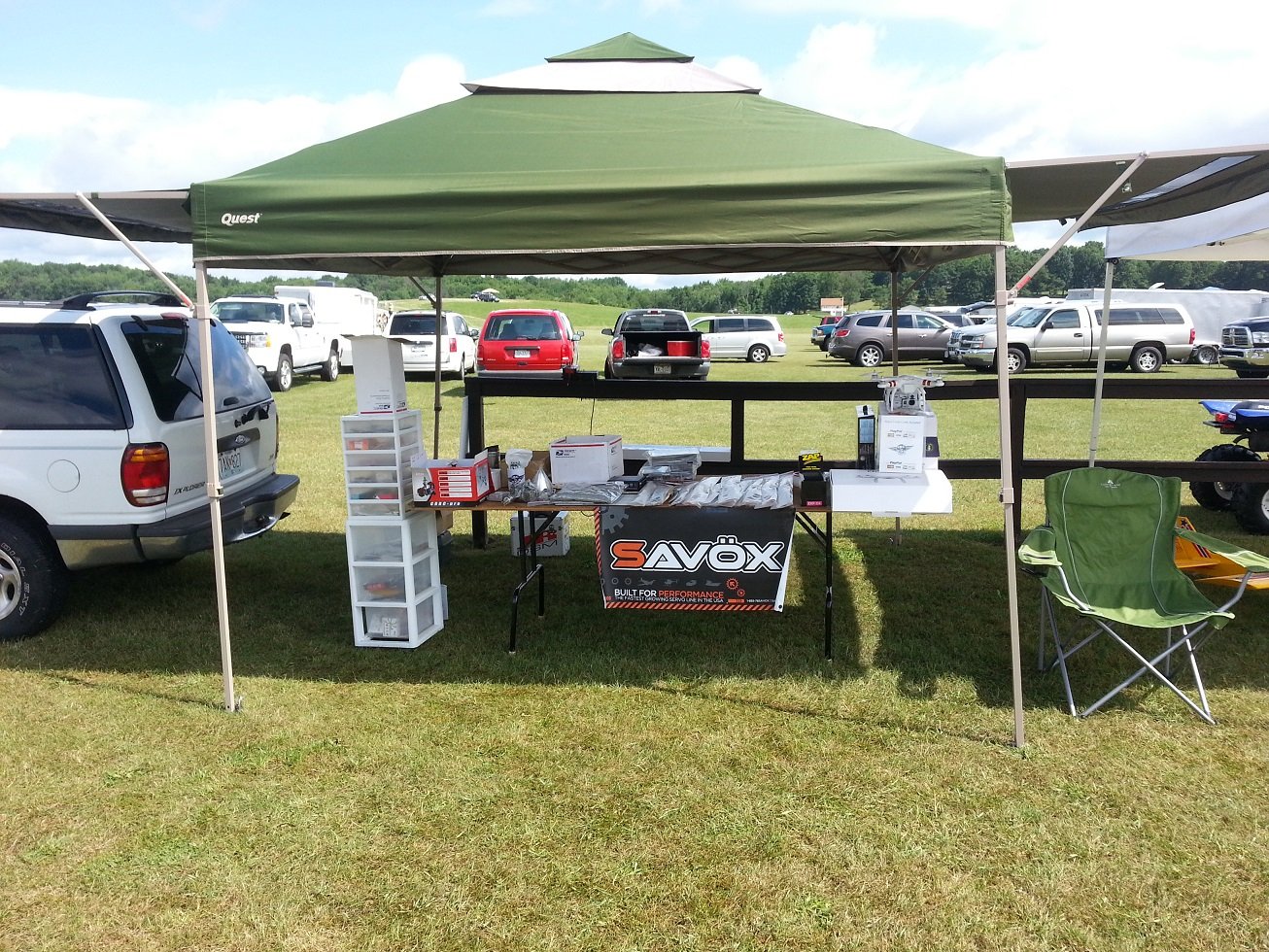 Dave Mosier Cheyenne WY with his Top Flight P-47 that he built from a kit. I have about 1,000 hours of labor in it. Highly modified and strengthened wing to accommodate Sierra retracts. It has a DA 60 engine turning a 23x10 prop and it hauls. Droppable bombs on each wing. Named it Miss Woofie after my wife who graciously tolerates my hobby. Photo taken at War Birds over the Rockies 2012.
Thanks for being a great service to the hobby. I really appreciate your products and your personal service and helpfulness.
Best regards, Dave Mosier
Bill Rowe with his 3DHS Slick
3dhs 89" slick 540,DA60, savox 1270tg hv servo, Falcon carbon fiber prop, tme smoke pump, danhakl fuel tank and smoke tank. And fuel and smoke tank cradle made by danhakl. Graphics by Bad Brad. Thanks mike. Bill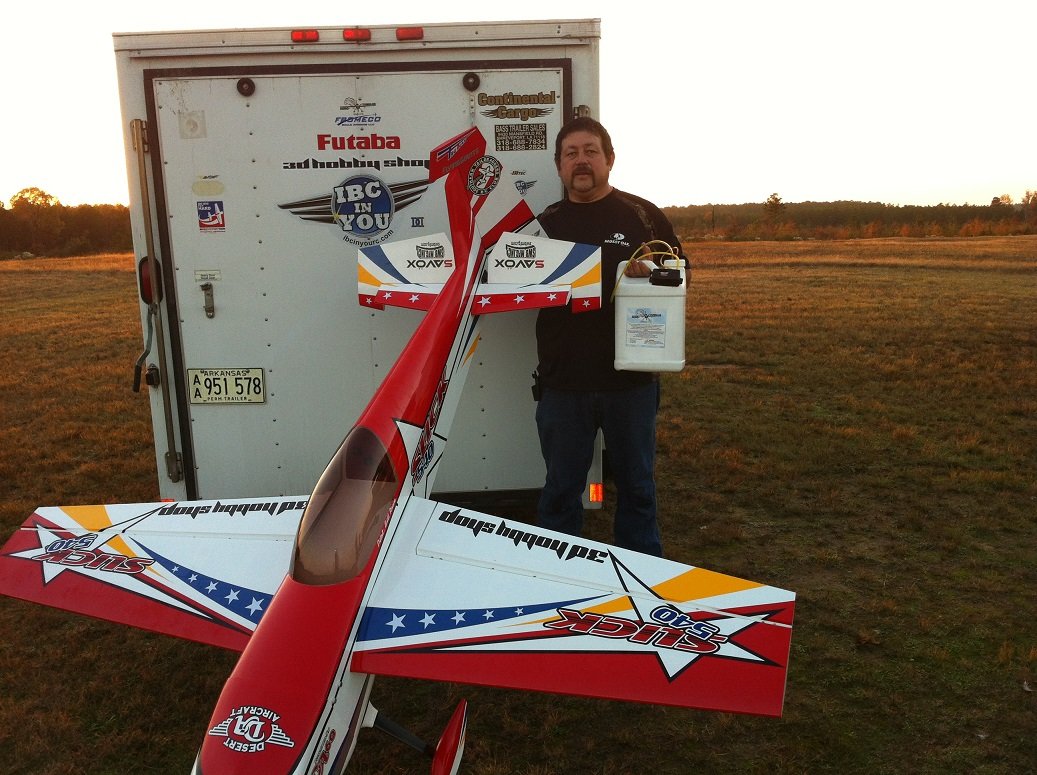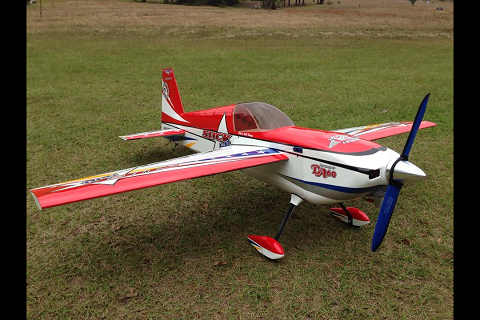 David Hamlin with his Pilot 30% Extra 330SC, DA60, Savox servos, B&E Graphics, Smatfly Eq6, Vess prop.

SWEET!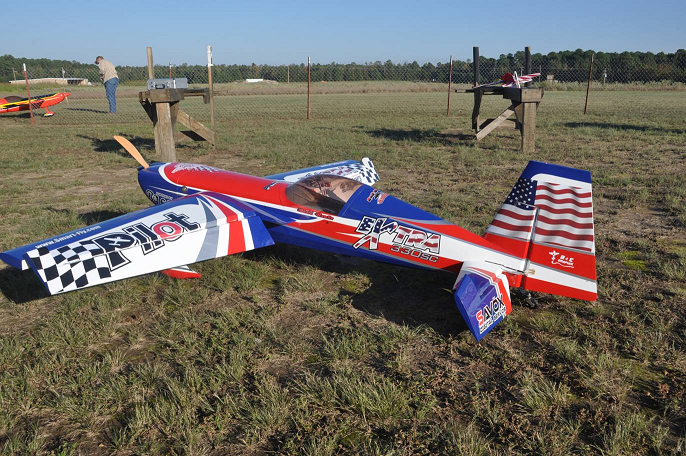 Brian Hendricks Magnolia AR. We hope to out number everyone else on you customer page. Haha!
I'm sure you know, but here's the list. 3dhs 104" slick, da100L, Fromeco, savox, futaba, jtech custom exh, smartfly, swb, vess prop. Thank you so much for all your help with this build, Ibcinyou rocks!!!
Hay! Did you get permission to use my logo on your trailer? lol Looks good if I say so myself!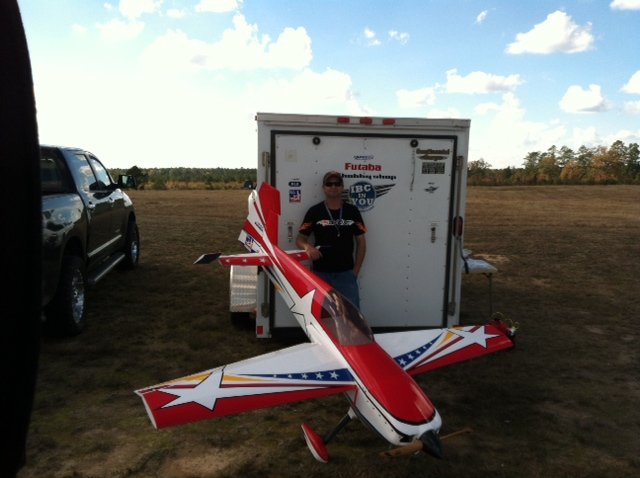 Ryan Mowery with his 100cc Aeroworks 300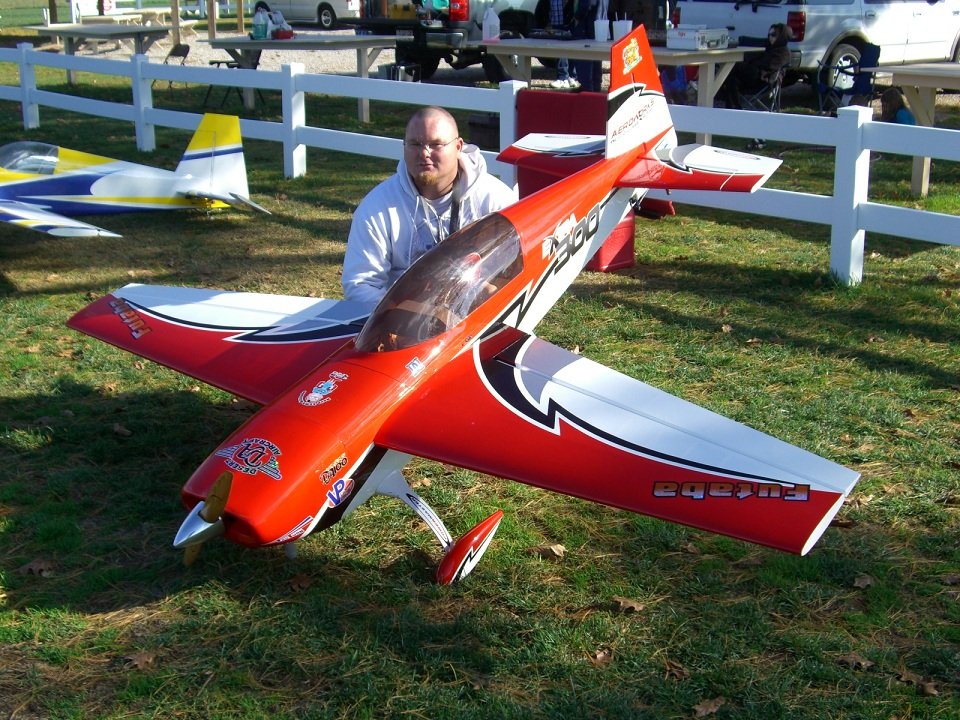 Alex Harris Texarkana Texas did a boo boo! Or should I say Dumb Thumb! Never throttle down! 80 mph into an oak tree! lol!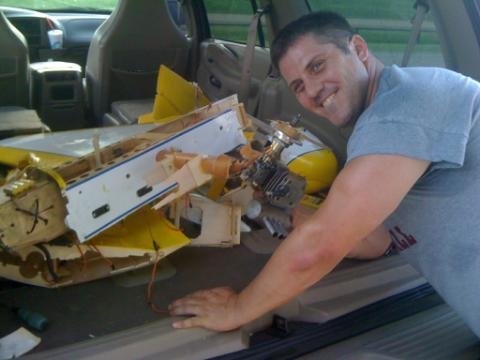 Brian Hendricks with his 50cc Pilot Edge 540 DLE55 engine, Savox servos, Smart fly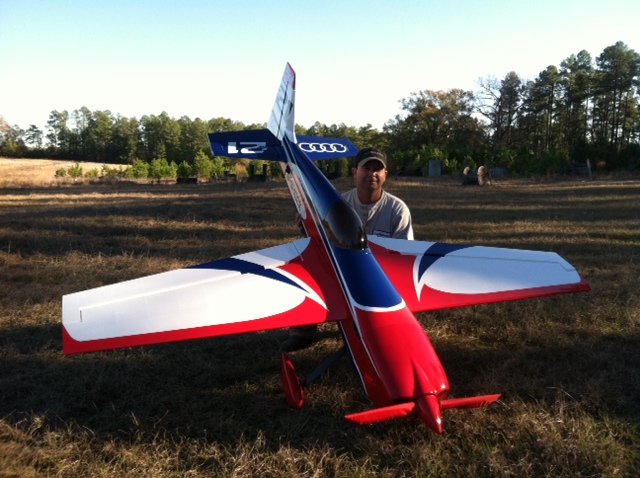 Jim Henke with his 50cc Ultimate bipe, GF55ii twin, Hitec servos all around, 23x8 Xoar laminated. St. Louis R/C Eureka Missouri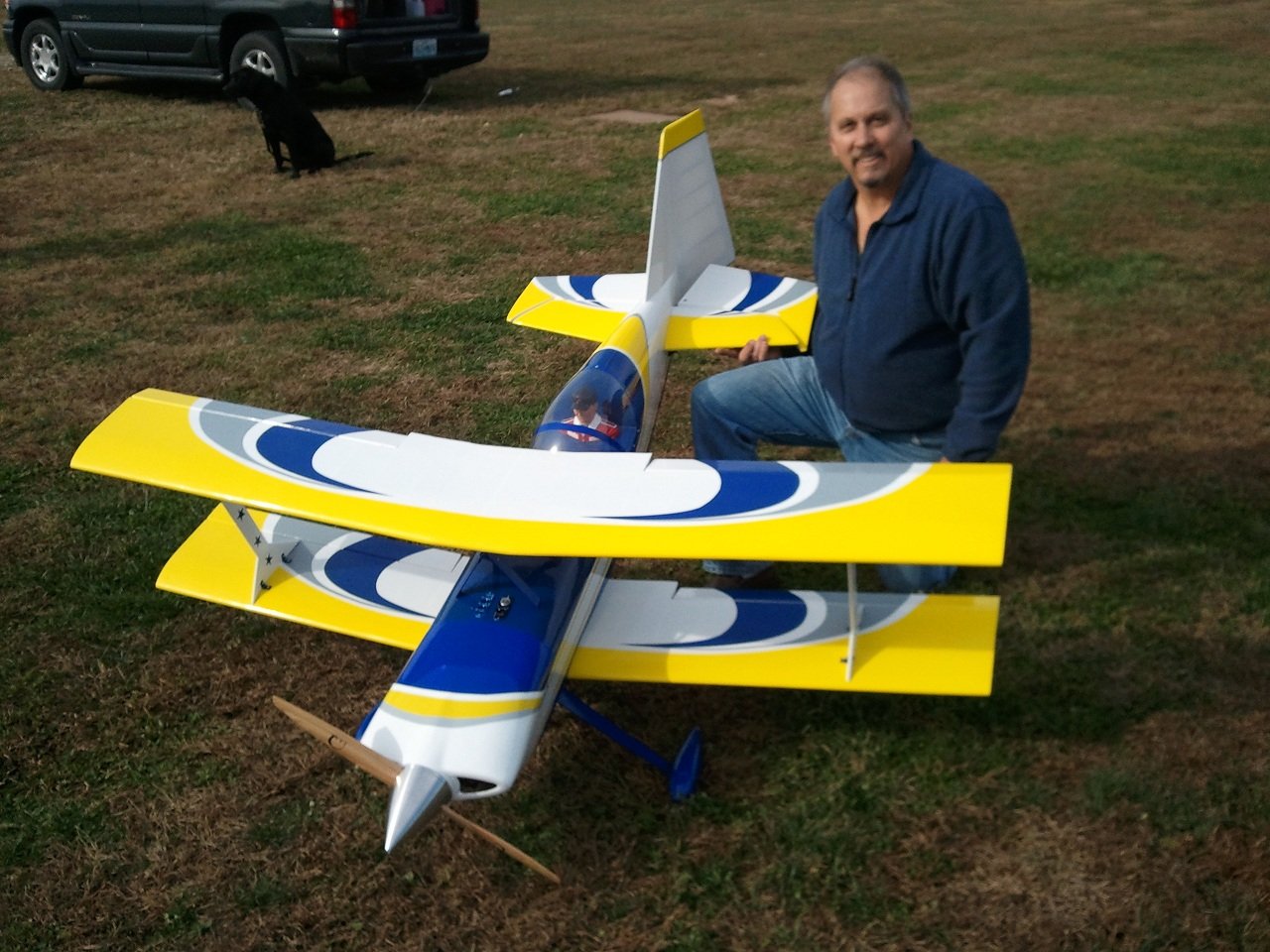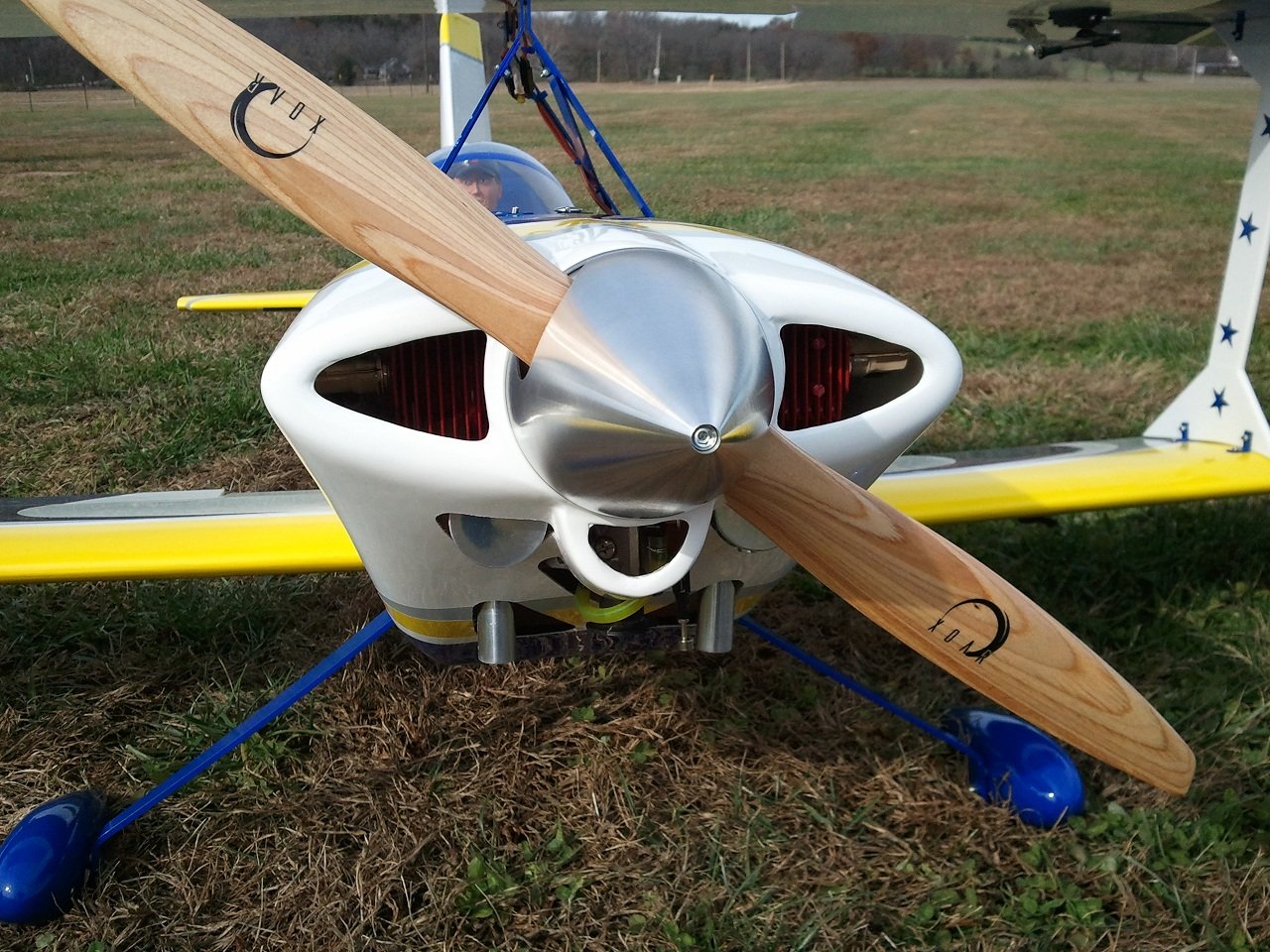 Kerry Eisenbach with his Pilot 36% Sbach in a hover over Mark Stellern Head!
https://www.youtube.com/watch?v=fy1tjwZv53k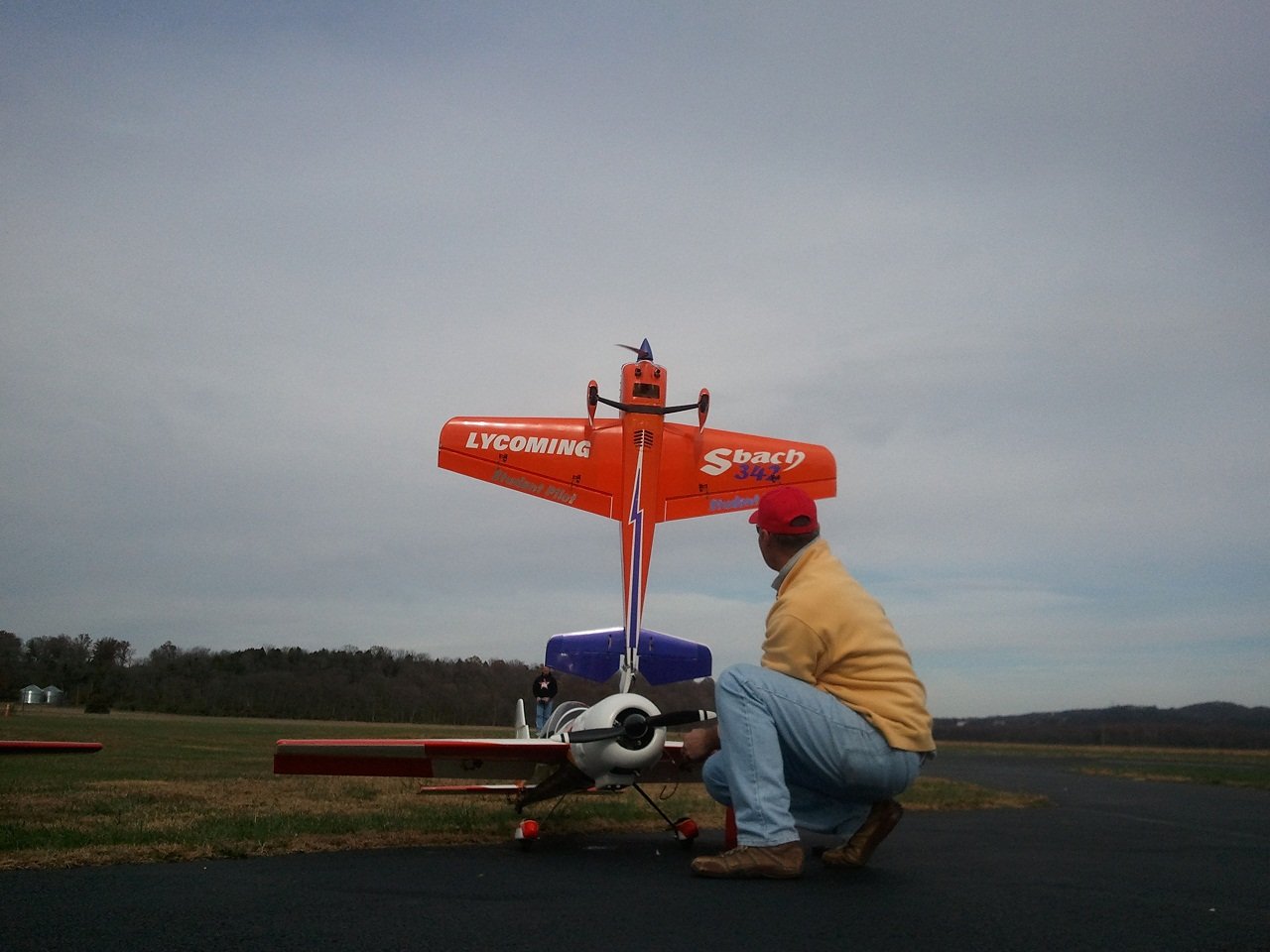 Chris Boulet with his 40% Yak, DA150 on cans, 3W 3D prop, (x6) futaba 9152's on ailerons,(x4) futaba 9351's on rudder, (x4) futaba 9351's on elevators with hanger 9 titanium links and rocket city hardware, (x2) 7955 on choke and on throttle, SWB self adjusting servo tray (4 servo setup) smart fly power expander pro, fromeco adjustable regulators, (x2) Jet Black 4600mah A-123 flight packs, LIFE 3200mah ignition pack, JR 1221 2.4ghz receiver, JR 12X radio, J&J tailwheel assembly.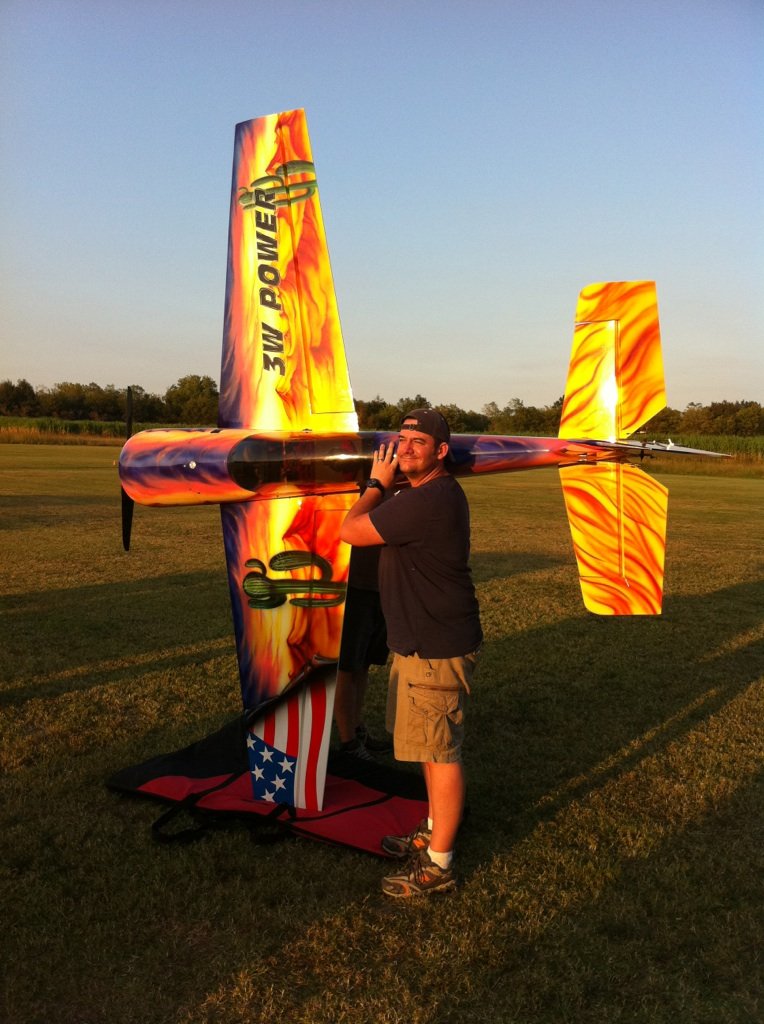 Eric Sauley with his Pitts Python DA120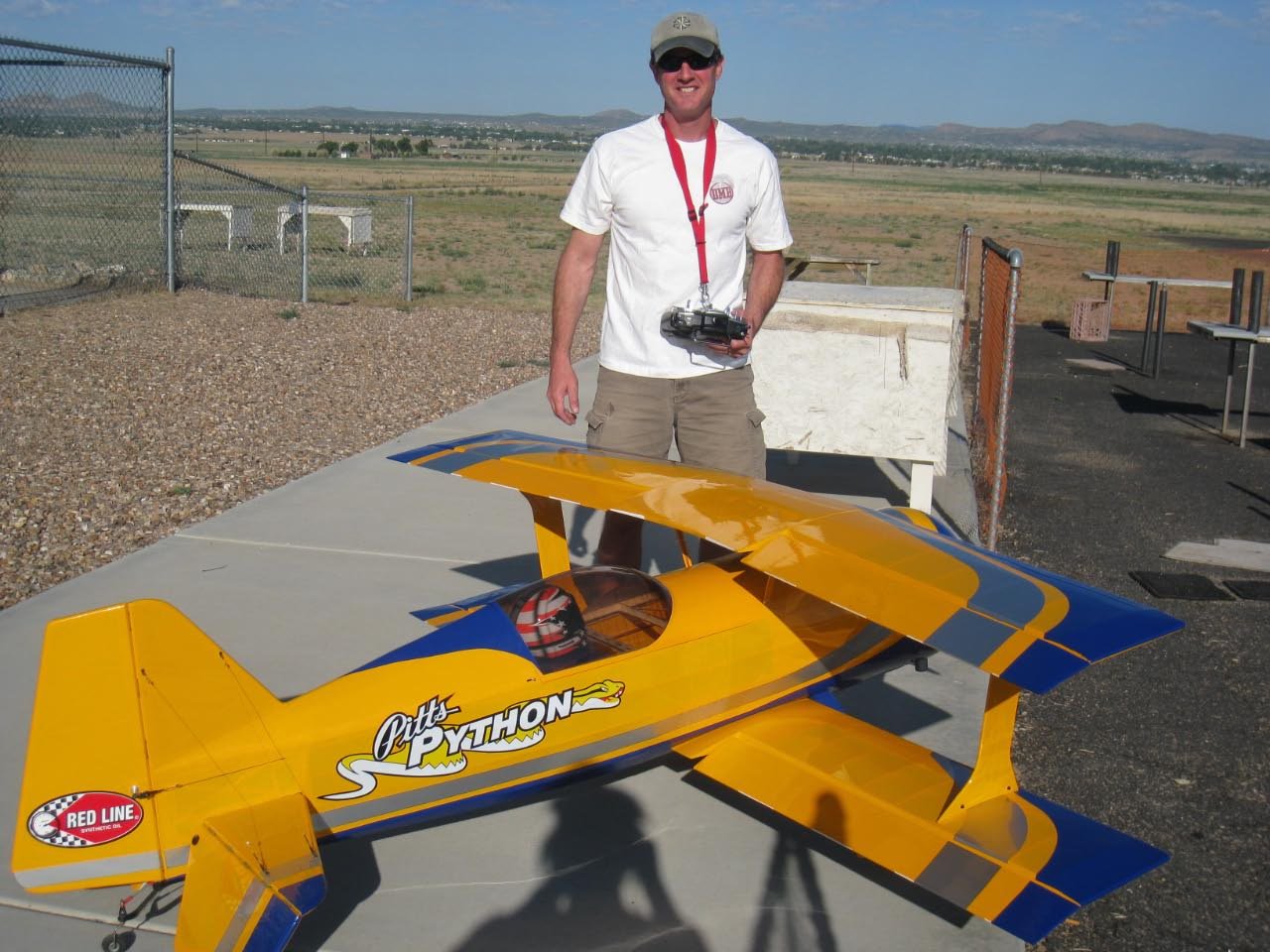 I had to jump in here somewhere guys!
Here's my new 30cc MSXR 76" W.S. 11lb all up flying weight. PTE36R which is a real powerhouse. 19x8 Falcon German beechwood prop. Hitec 5625 on ailerons and stabs, 7985 Rudder, Hitec tx and rx, A123 packs, Fiber optic kill. Nice combo! Flys awesome! Oh! Don't forget the EYEBALLS !!!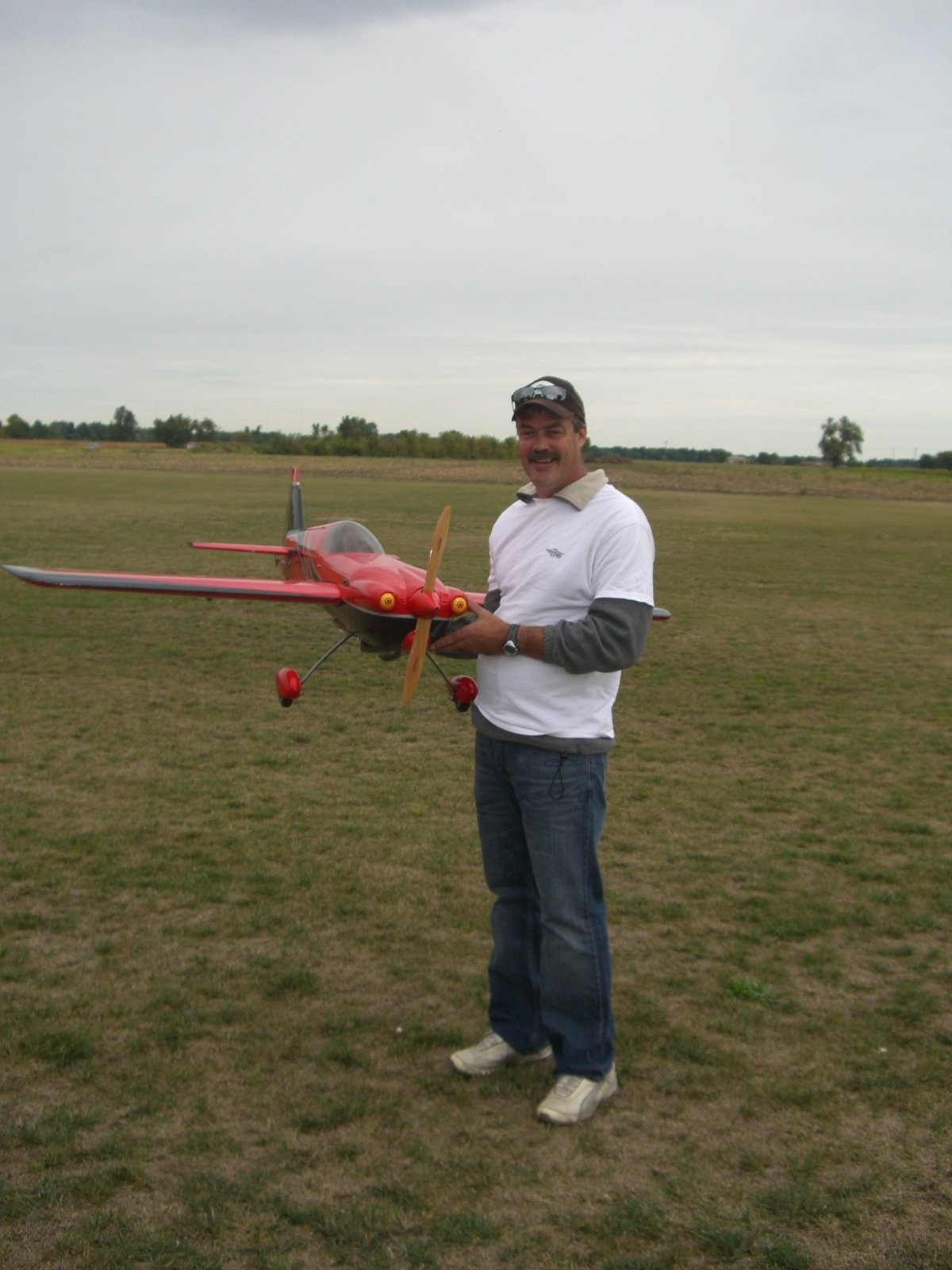 46% TOC Ultimate 10-300, Will have a DA150 soon. Bolly 32x10 Carbon Fiber prop and 6" Tru-Turn Spinner. 14 Savox servos throughout. (2) Fromeco 5200 Ion's, Badger switches.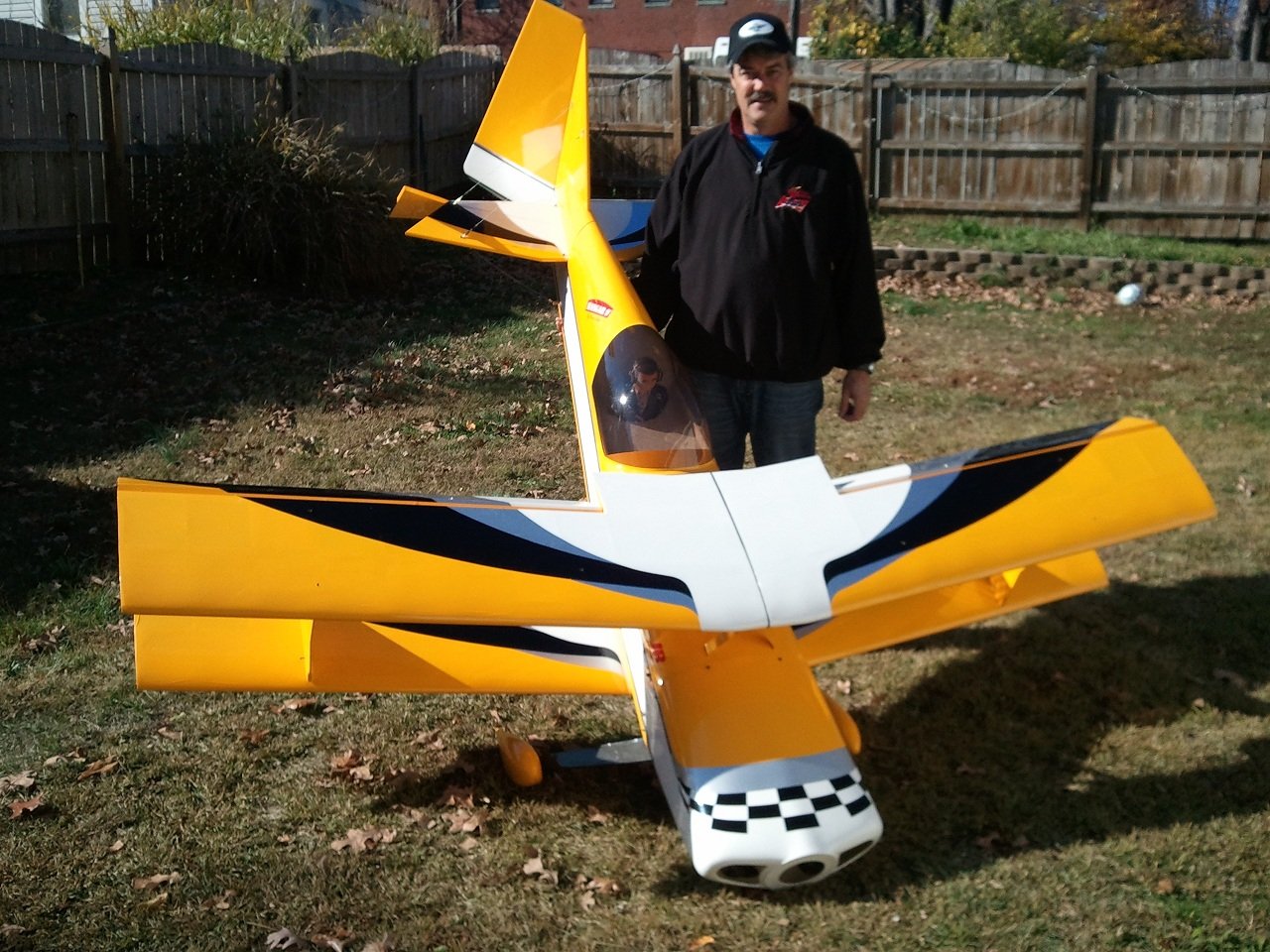 Craig Gatlin with his 26% Extra 260 Pilot r/c. PTE36R, Hitec servos, A123, packs.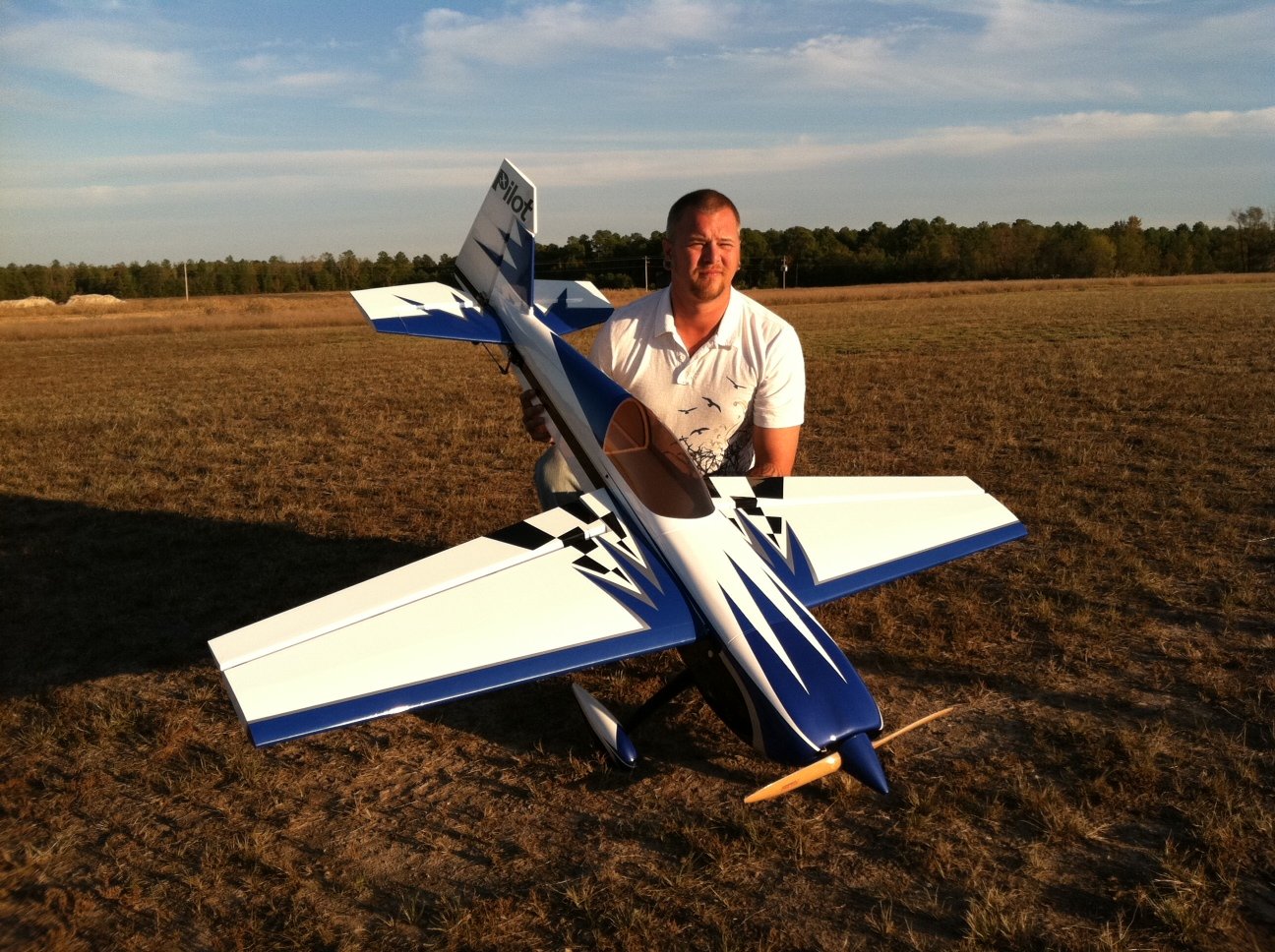 Brian Hendricks with his 30cc Pilot Yak 54, PTE36R engine, Hitec servos, 19x8 Falcon prop. Nice Company Logo wouldn't you agree! lol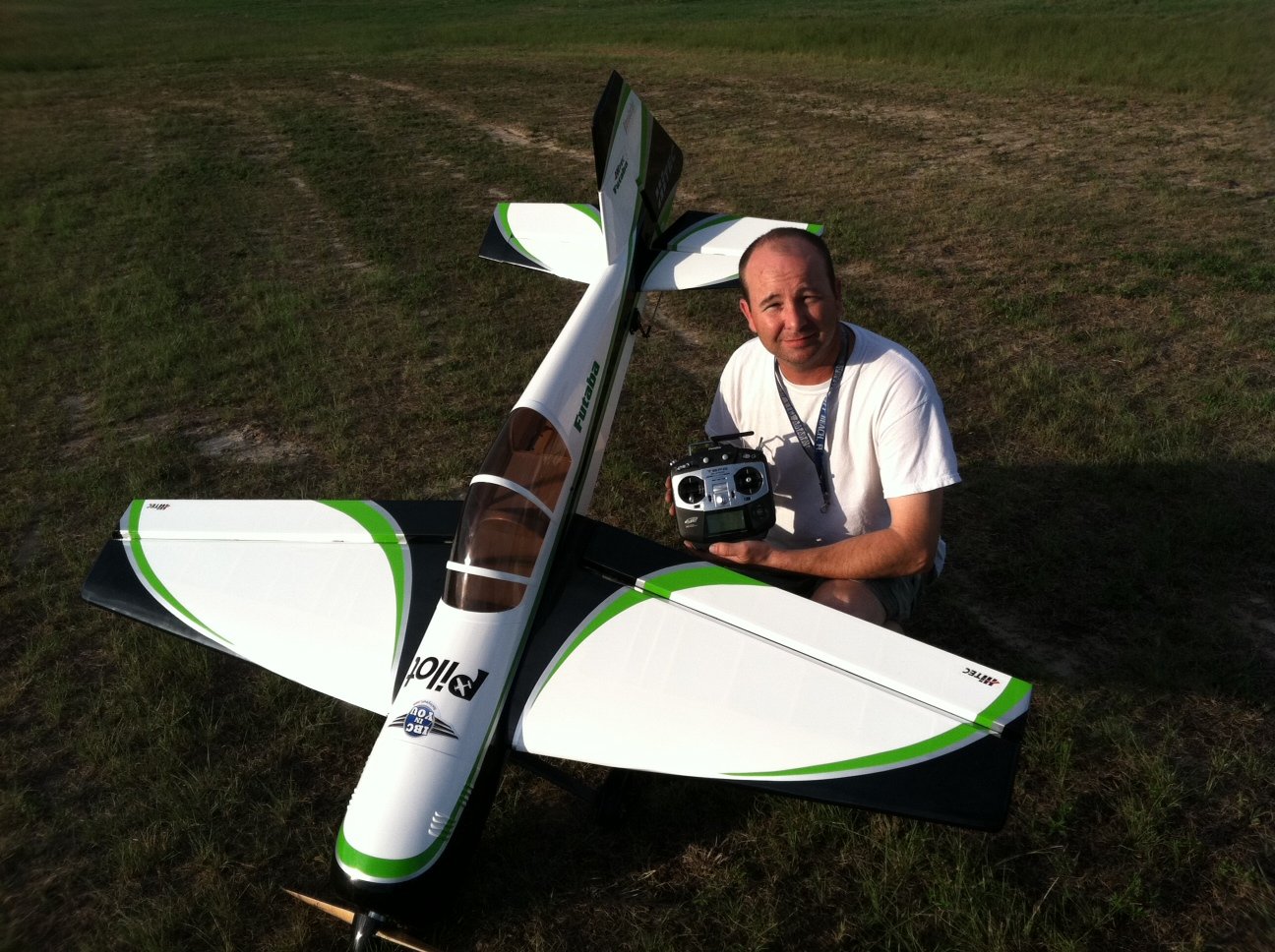 Jon Evans St. Louis, Missouri with his 50% Ultimate (Blazing Wings) 3W 275 37x12 prop, Dual AR9100 receivers, Fromeco packs, dual ignitions, Wolverine switches, Futaba servos, All up flying weight 68lb. St Louis R/C flying club
Flying video: https://www.youtube.com/watch?v=0DbHQBd7x7Y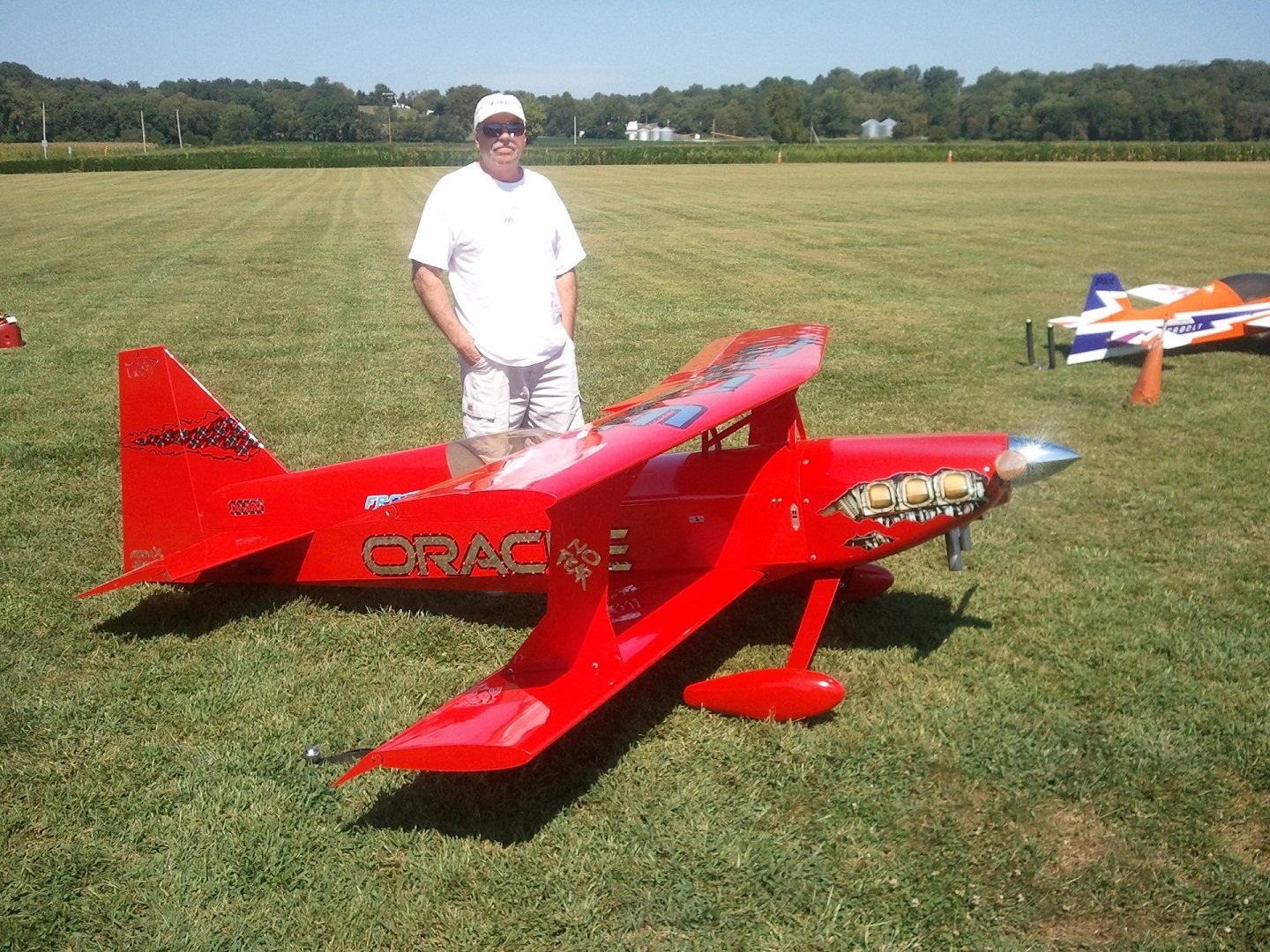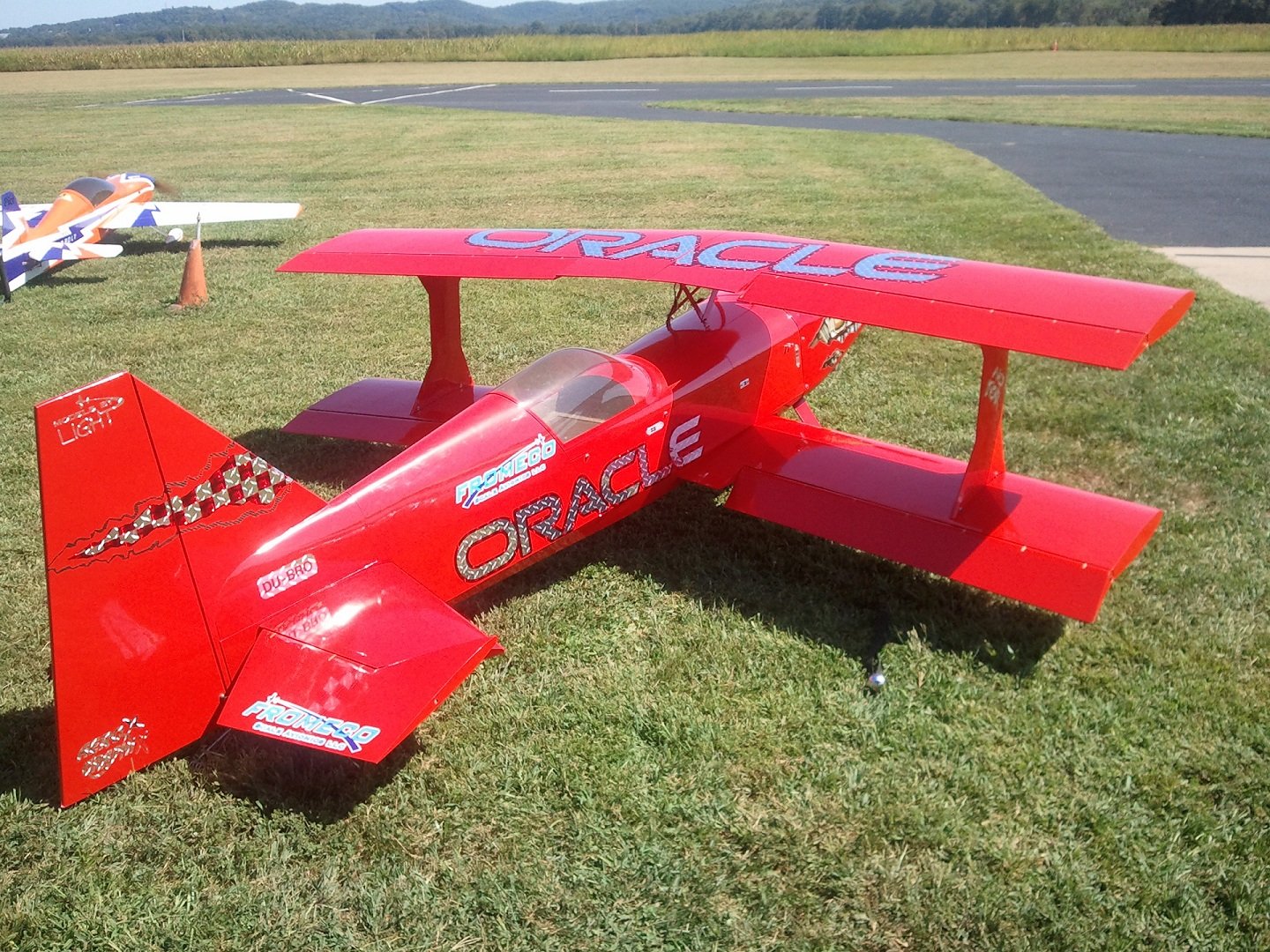 Brian Hendricks with his 30cc Sbach, DLE30, Hitec servos, Xoar prop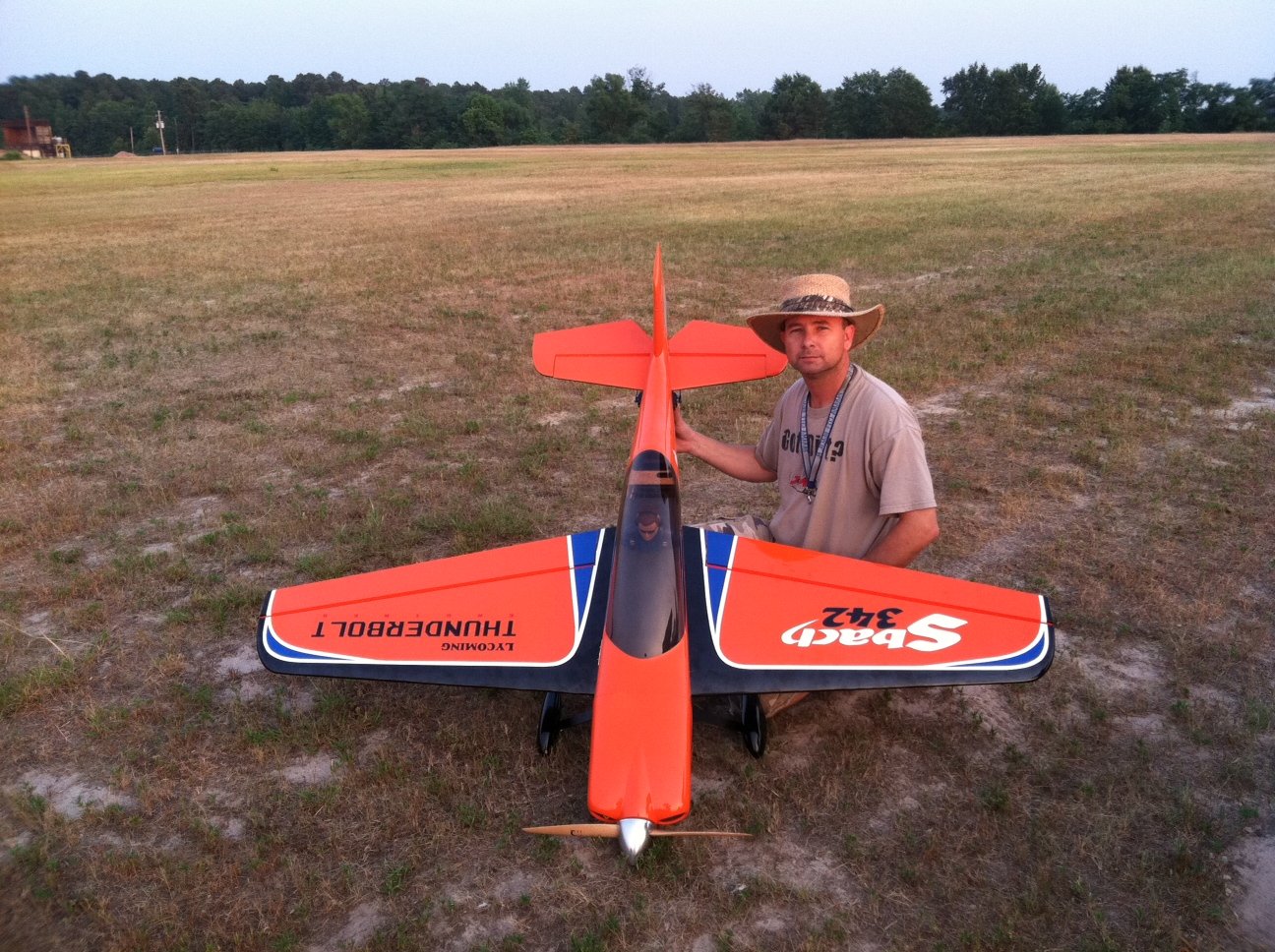 35% Jtec Radiowave Extra 300, DA100, Smart-flypower expander, Virtual cockpit, Falcon 27x11 carbon fiber prop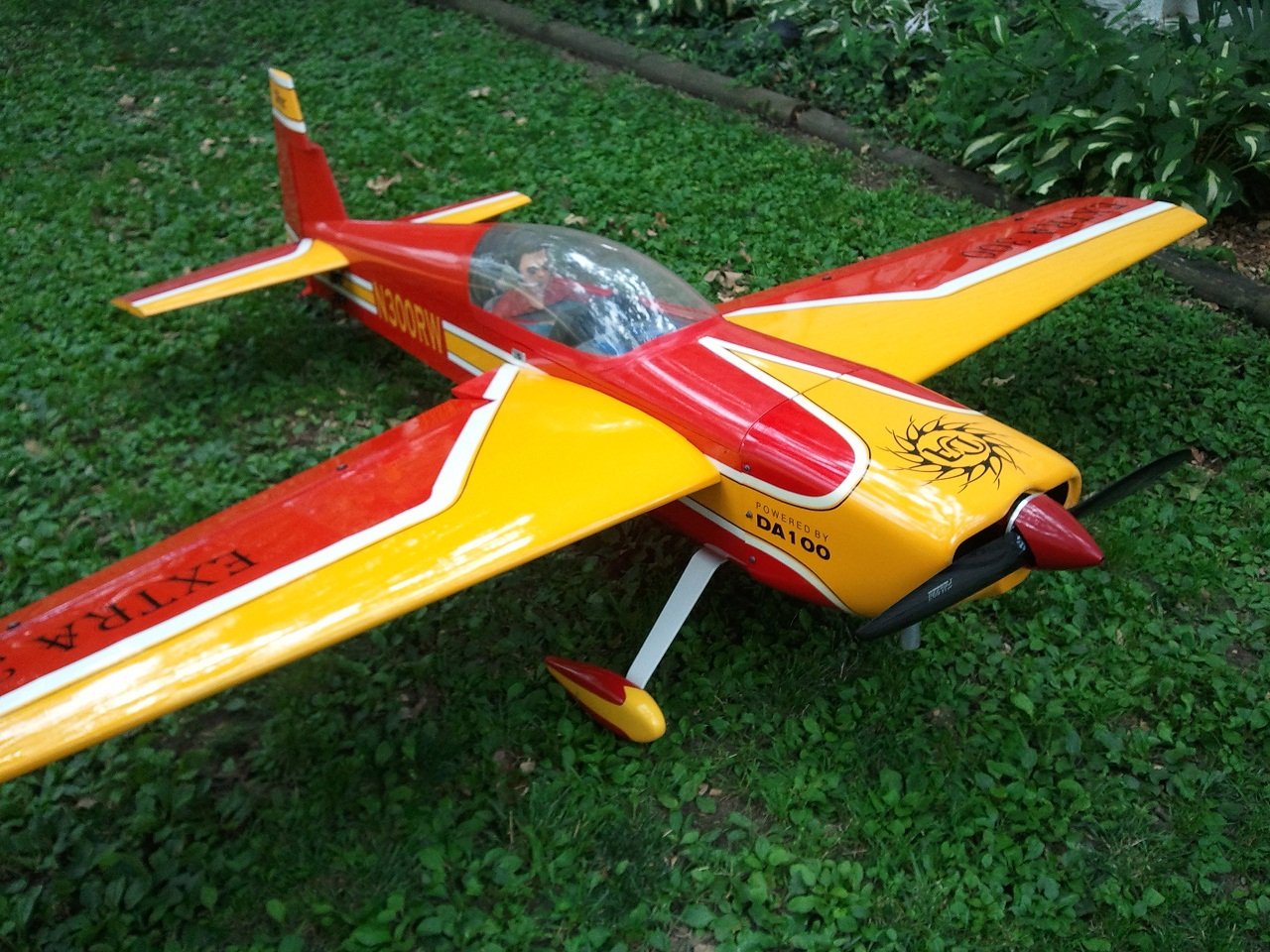 From left to right is Tory Landry, Mike Sauls, Barry Breaux, Wes Batson and Dave Schwartz.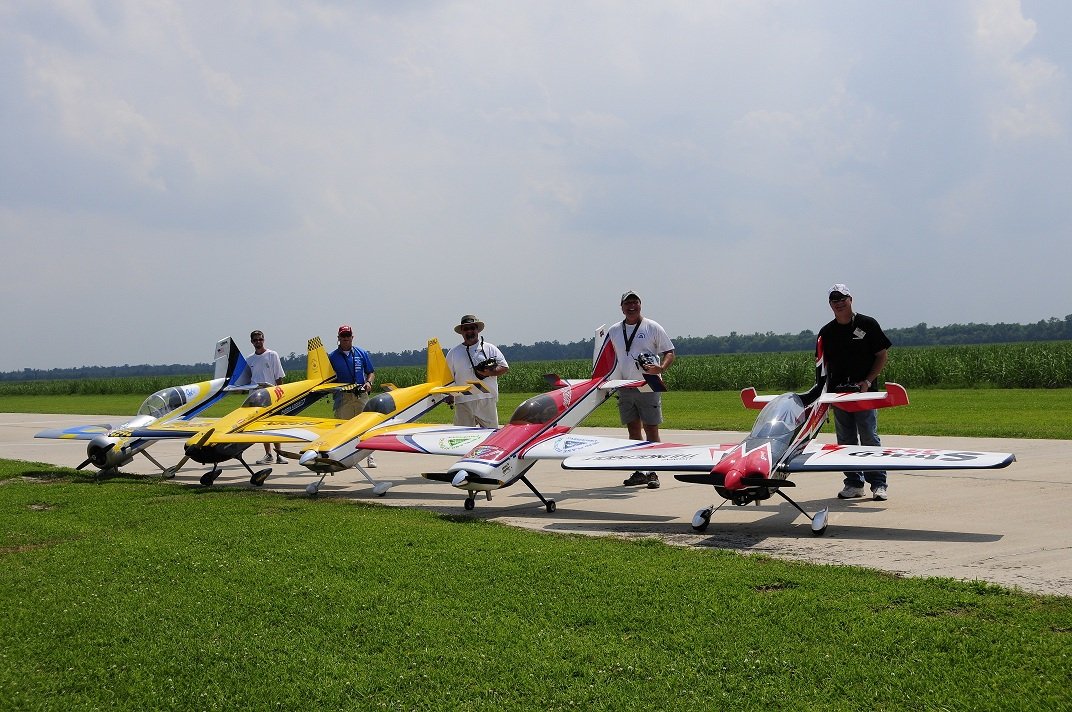 40% Carden Edge 540 with 3W-150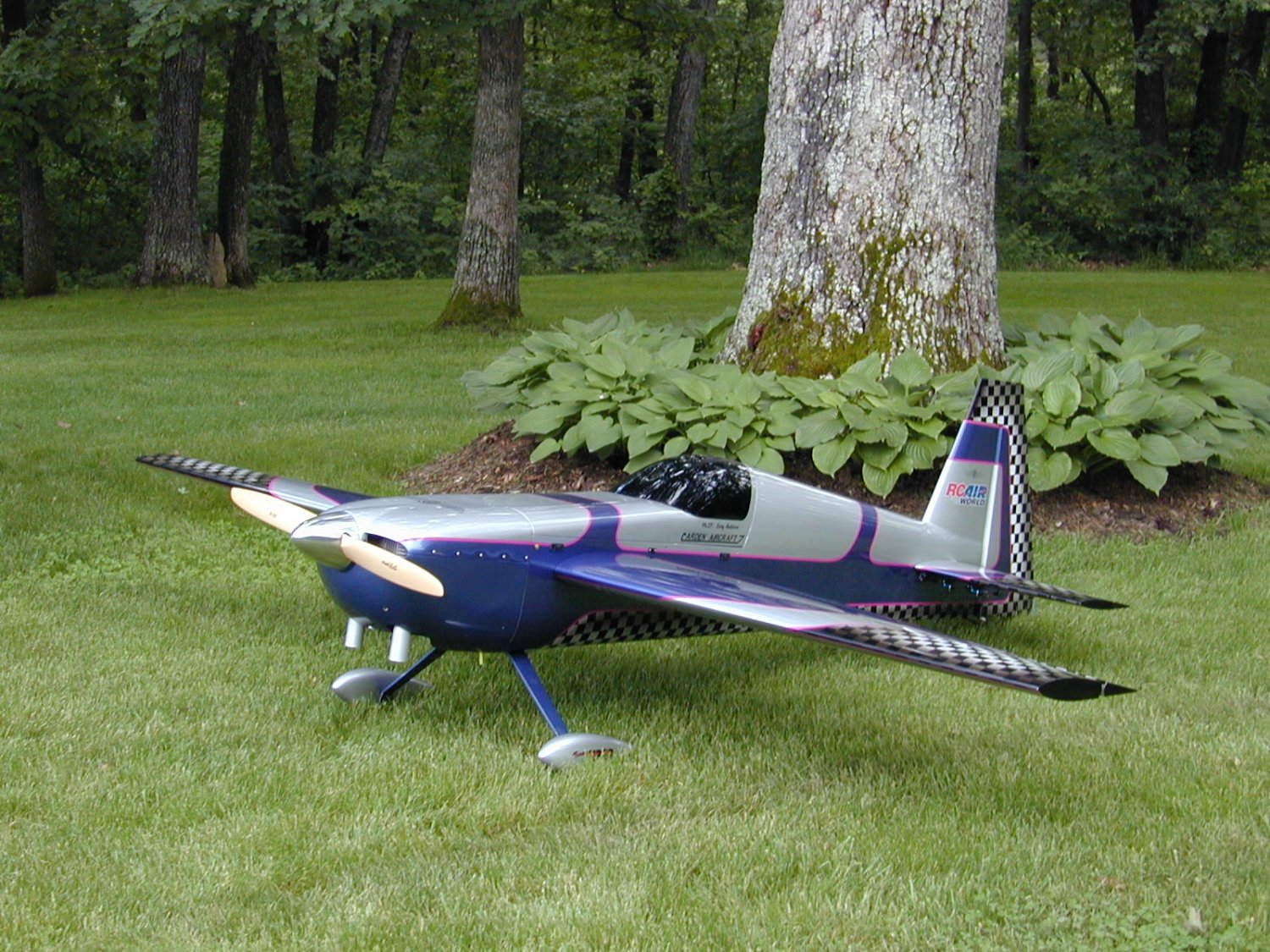 42% Giant Shoestring will have a DLA112 engine soon!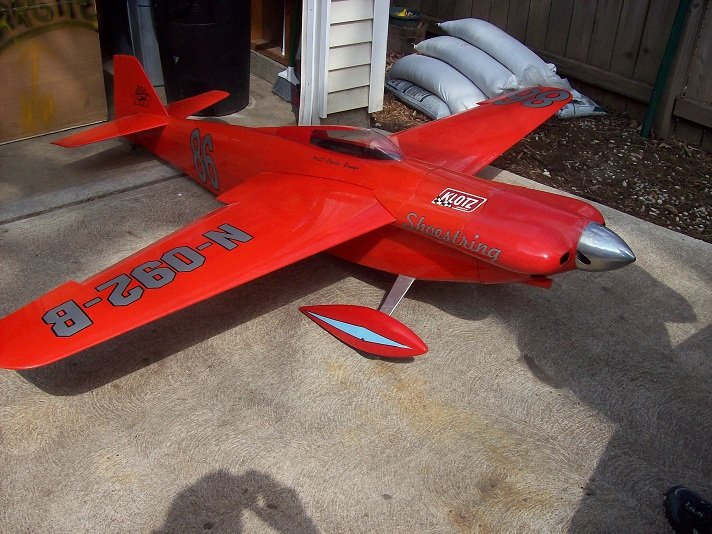 Cap 232 DA50R 50cc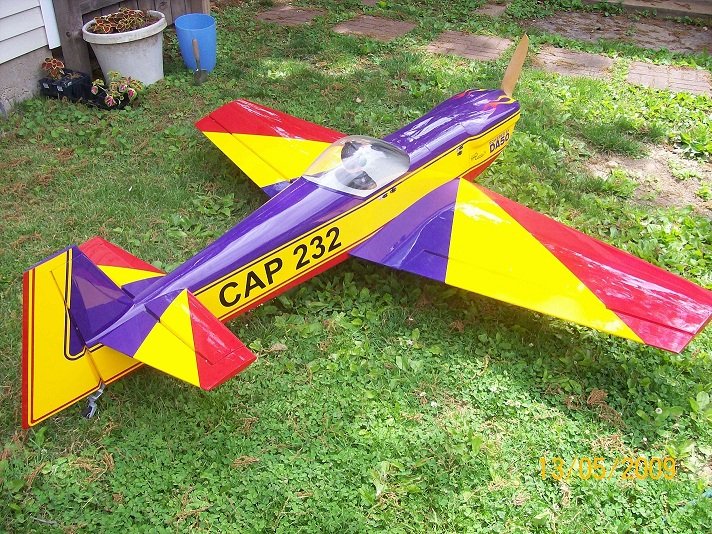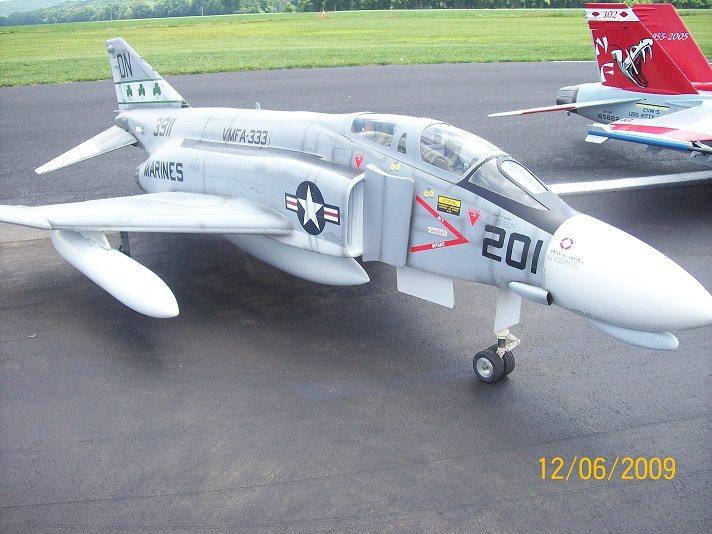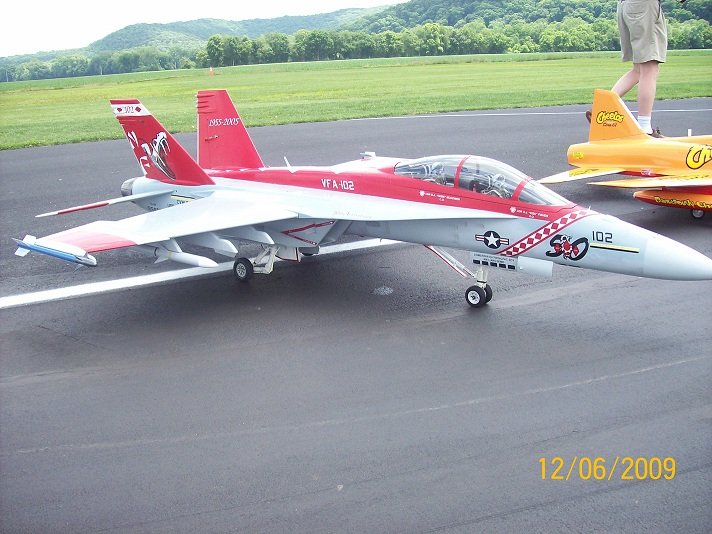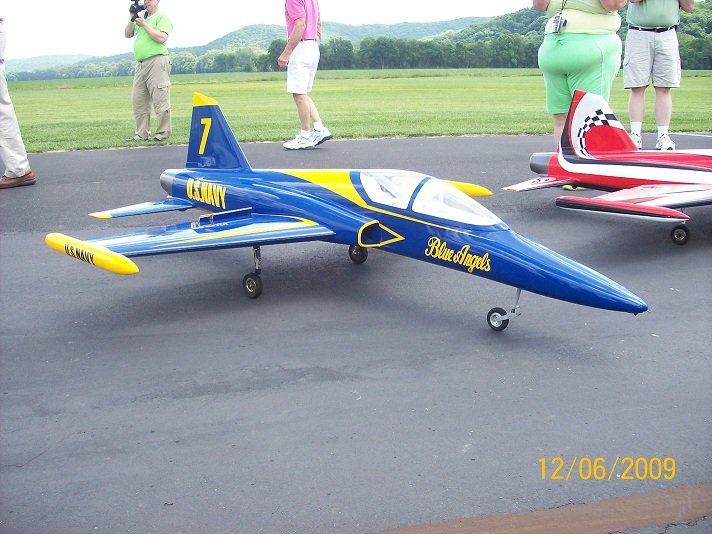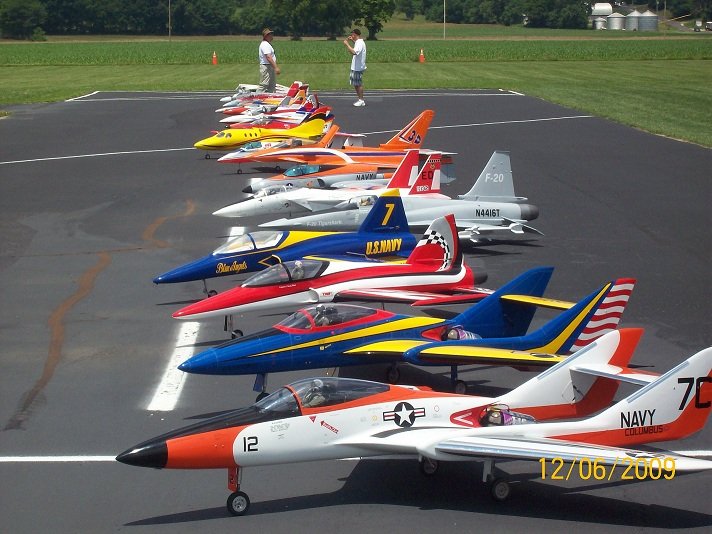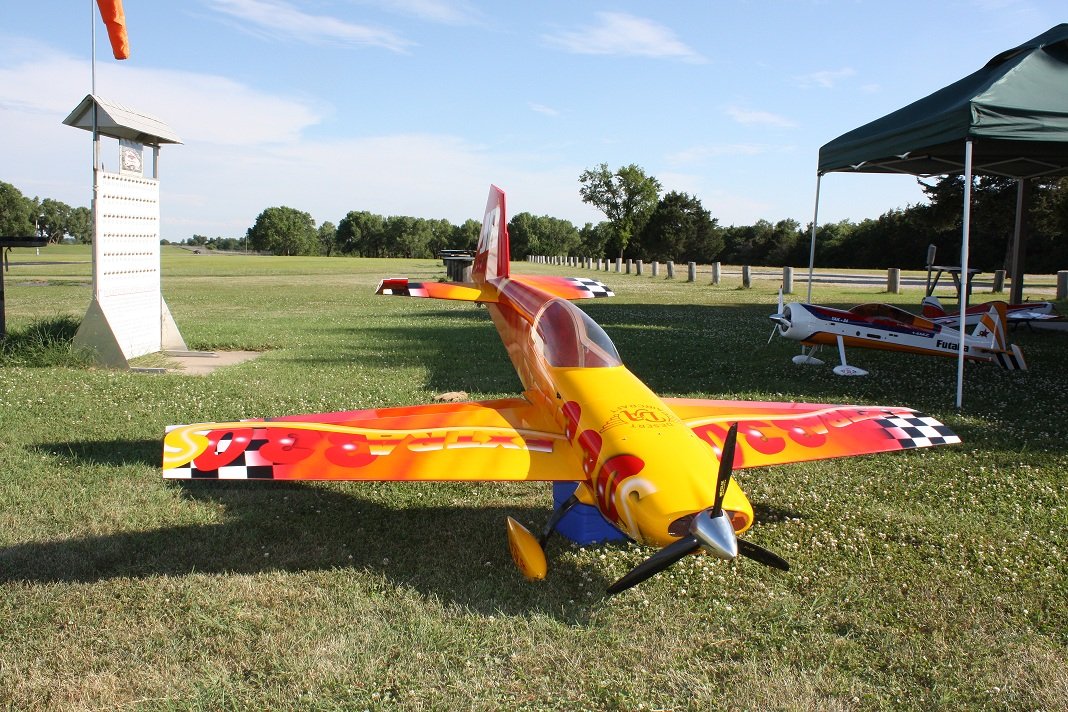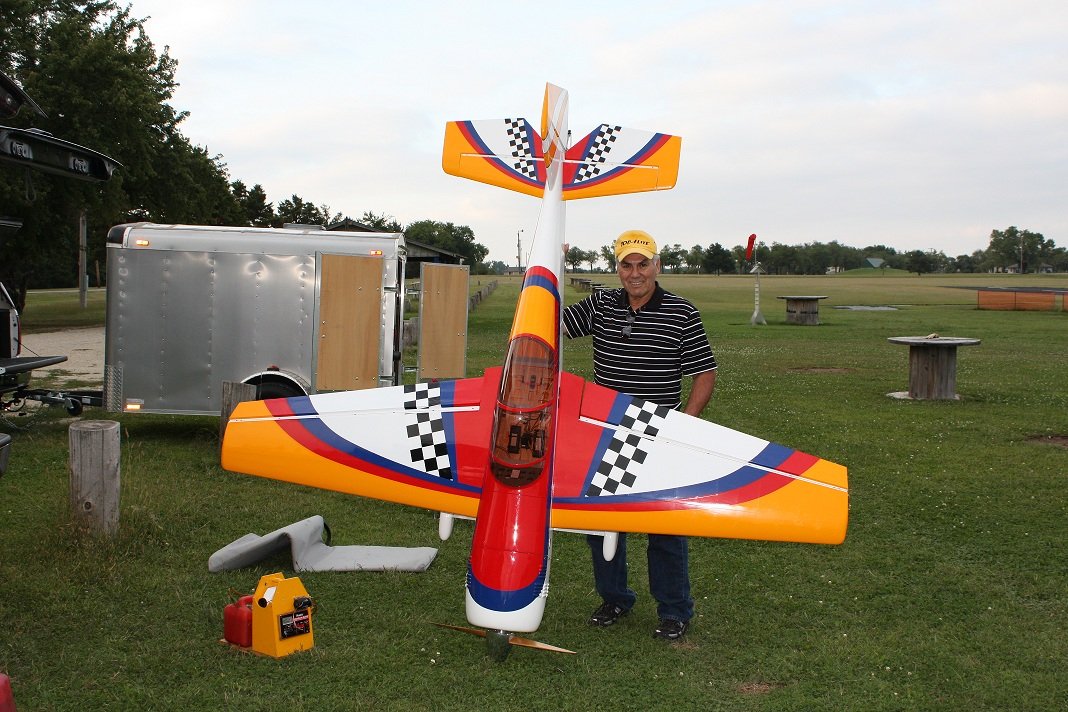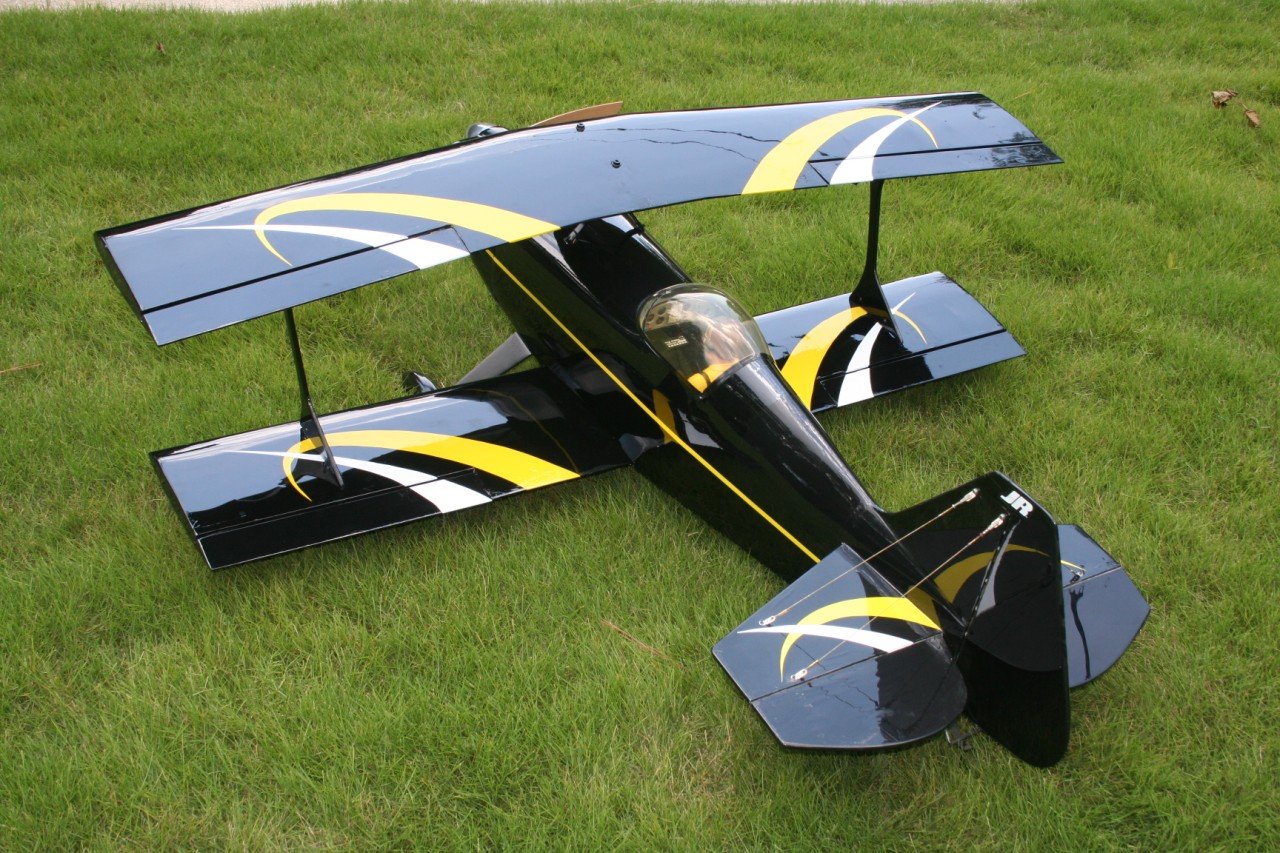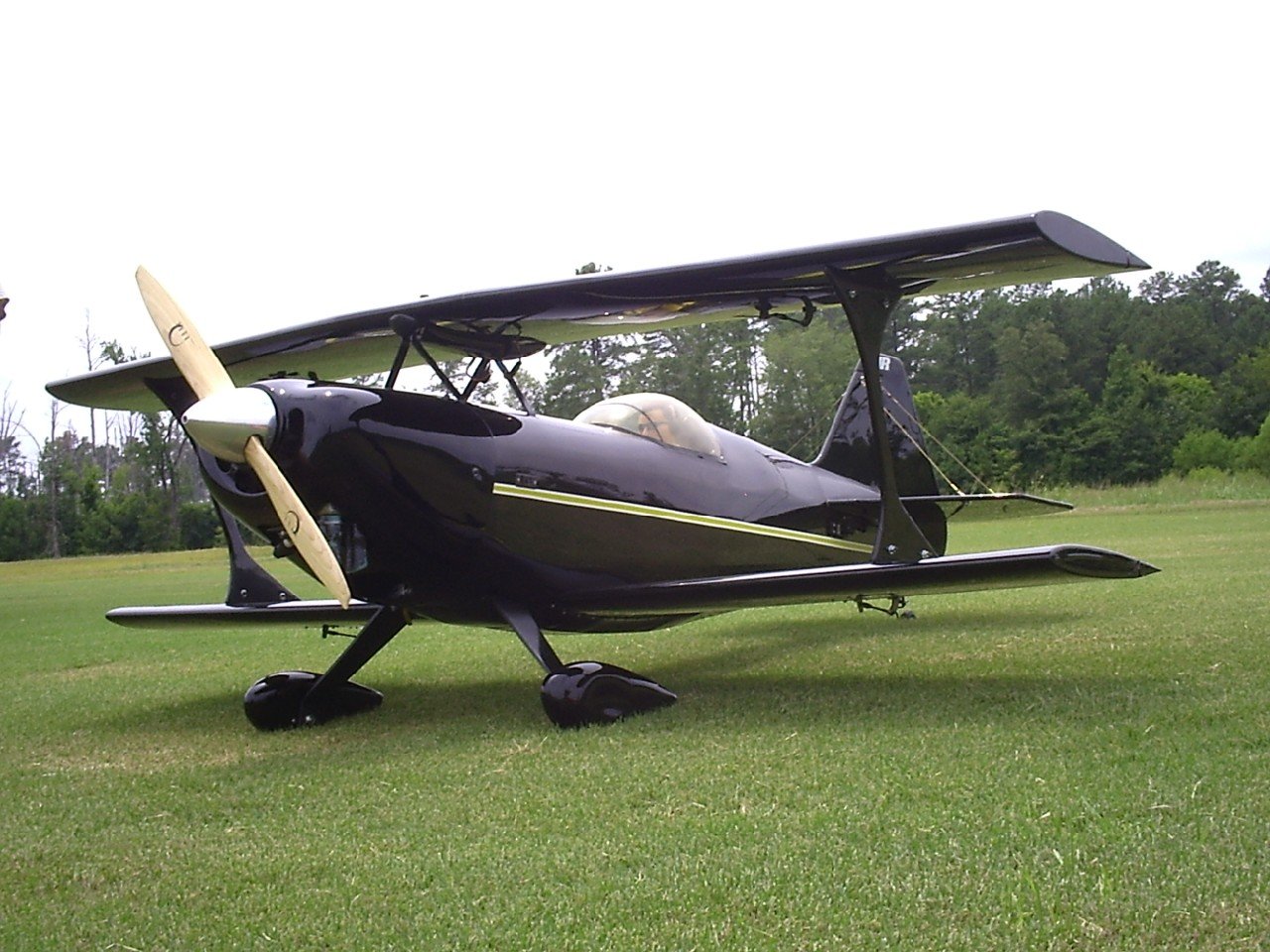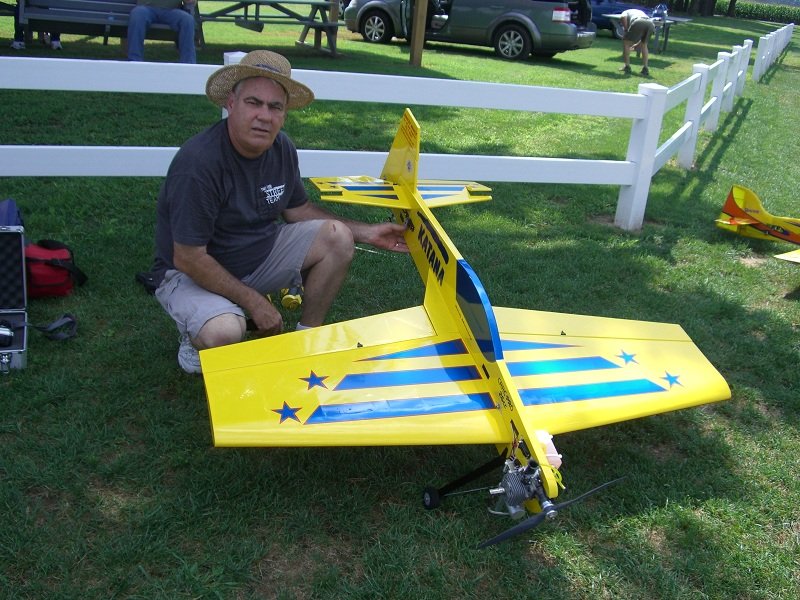 Rich Mowery with his 26cc Katana profile! Purchased from www.ibcinyourc.com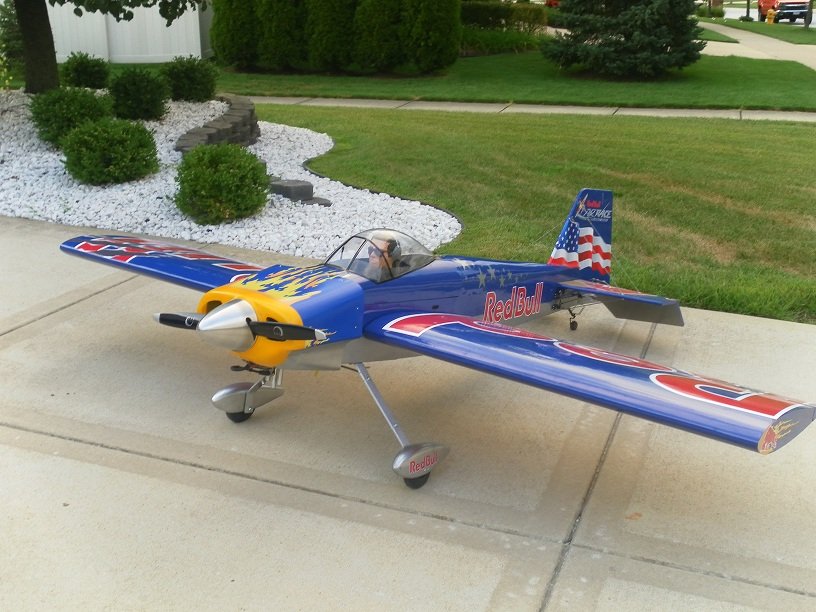 Giant Lanier Stinger 106" about 50lb. Has a Quadra 200 Flight Videos below, just click the link
Video 1: https://www.youtube.com/watch?v=tWliKgFZ9IE
Video 2: https://www.youtube.com/watch?v=qK9REYRSyvs
Video 3: https://www.youtube.com/watch?v=yV5CSb2g9TU