***** Specials/Deals *****
Please go to tab on left, Bargin Box New & Used, to many special deals to list here!
Make sure to go to BARGIN Box New & Used tab on left hand side for more Specials/Deals
Here's the link: http://www.ibcinyourc.com/store.php?seller=carden540&navt1=107083
Tired of paying outrageous Cell phone bills? Don't want to sign a 2 year contract?
Want to keep your current phone & number? No problem!
Sound interesting? Keep reading below!
Need a new phone or a cheaper phone plan? Tired of the hassle of changing carriers every two years to get the best deal possible? Don't want to sign another 2-year contract? Cannot say that I blame you I have been their myself. We can do everything the big 4 carriers do AT&T, Verizon, T-Mobile, Sprint, and 32 other carriers as well all with NO contracts! NO credit checks! Need a phone serviced or flashed? Phone broken? Need replenishment? Yes I can do all this just like your local brick and mortar "retail" wireless establishment. Want to pay your bill I'm your guy! All on nation wide 4G network. Unlimited Voice, Text, & Data.

Want to start your own wireless/cell phone business? Yes I can show you how. Please give me a call after you watch this video below, you might need to copy and paste into your webrowser or go to Youtube and type in ibcinyou wireless.

The Cell phone industry: http://youtu.be/juFIiT97y6k IBCInYou Wireless

Ibcinyou wireless 314-669-6015 google voice or mikewilliams5006@gmail.com
Smartphones also available Pantech Pocket $90 AT&T or T-Mobile No Contract No Credit Check! $50 per month Unlimited everything.
I-Phone 5,5S, 5C, also available upon request or use your own phone keep your current carrier if you wish? New activations, New phone # Prepaid plans or pay as you go!

Or call me direct for more info 314-256-9987



Want to keep your current carrier? AT&T, Verizon, T-Mobile, Sprint ?
Need a new phone? Activation, replenishment? Phone broken? Talk with me first! NO Contracts, No Credit checks!
32 other carriers also available! "watch video below"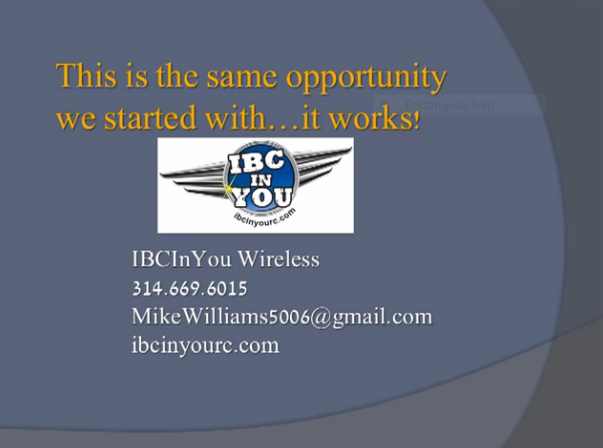 Contact me for more details @ will5006@sbcglobal.net or give me a call 314-256-9987 shop or cell 314-348-0293 google voice #314-669-6015 or mikewilliams5006@gmail.com